The Disruptors who are shaking up the Travel Industry.
Our list of who to watch in the Online Travel Industry, and how they're dealing with disruption opportunities and challenges as the industry continues on its exciting but turbulent journey. Increasingly the incumbents are realizing that rather than try and fight innovative forces, by harnessing disruption they're able to give flight to their own continued growth.
Innovation is a powerful and positive force, capable of creating a better tomorrow for companies and consumers alike. At the same time, change is disruptive, and even today's travel innovators must constantly reimagine their solutions; tuning their business reflexes to either defend territories or move into new areas of value.
Currencycloud's API led technology, powers the flow of payments across borders – and we wanted to celebrate some of the leaders who are themselves accelerating this vibrant industry. Also, tipping our hats off to the most exciting developments in the industry who are about bringing down barriers between services and technologies, creating compelling eco-systems of value.
As befits a sector evolving quickly, most of our list are not from the industry giants, but startups – nevertheless who are well on the journey to creating a even more connected, frictionless and valuable travel industry.
---
Alessandro Petazzi, CEO
Musement has been described as "the Booking.com of arts & culture" – raising $10 million in Series B funding in 2016 only 3 years after its launch, and with innovations that include the first travel activity chatbot. With a claim to "make you feel like a local wherever you are" the innovation that puts Alessandro on our list is Musement's ability to use a technology platform to deliver access to local and niche activity specialists – bringing down barriers to authentic experiences worldwide.
We asked what challenges have you experienced with internationalisation, regulation, cost and technology infrastructure?
The competition keeps increasing, but that also gives way to more opportunities for growth. We also encounter issues with different fiscal regulations depending on county/customer origin etc., which also poses a challenge for us.
---
Dan Baker, Head of Marketing
A classic tale of moving from a giant – Thomas Cook – into a disruptor launched in 2000, who then in turn have been acquired to become part of global giant Flight Centre (FCTG) in 2015.
Dan makes our list because of StudentUniverse's continued focus on innovation now they're part of a global giant, in particular due to the double challenge of keeping at the front of service innovation while at the same time adapting to the complex needs and demands of the millennial generation – who account for 23% of arrivals every year.
We asked, how is your brand creating partnerships with other brands to offer a better experience for customers? What complexities does this throw up (at the backend)?
In the last four years since we launched into the UK, we have partnered with more than 50 universities and brands on a variety of campaigns to reach millions of young travellers. More recently, we have expanded our partnership activity through an influencer partnership with Bash the Entertainer for our first ever social video series to help customers learn more about how they can spend the money they save with StudentUniverse; our largest campus tour that gave six students at different UK universities a holiday to Sydney that included a seven day trip provided by Topdeck; and, our first tourism board partnership with Tourism Australia to educate students about the Working Holiday program and encourage more young people to travel to Australia. Given that many of these partnerships are carried out on social media and at events, there are not many backend complexities created. For Tourism board campaigns, it is all about ensuring that we have the right product ready in time for the launch of the campaign (in this case, flights to Australia).
---
Johannes Thunert, Founder & CBO
To make booking an intercity bus ticket as easy as booking a flight: this is the vision of Johannes Thunert co-founder of Distribusion which raised a seven-digit seed round in December 2014. Distribution is on the list as it's innovating in an area that's ripe for change, with long-distance bus transportation traditionally lagging behind other transport modes in consumer innovation.
---
Tamara Heber-Percy, Founder & CTO
Filling a gap in the market for boutique hotels that actually deliver what they promise, Tamara and her husband self-published their first guide book, and have now moved the enterprise online with celebrity reviewers including Stella McCartney and Cate Blanchett. They've made it easy to find a hotel that will suit what you're after, from the ambience down to the thread count. Tamara makes our list as innovation isn't always about technology – it's often about breaking down barriers to great experiences through thinking differently about a challenge you see in a market.
---
Benoit GuiGou,CFO
Benoit realized that booking a holiday abroad with an agent in your own country, just didn't cut the mustard. How would an assistant in Nice know about the Souks of Morocco, if they hadn't been? So he came up with Evaneos, an agency where you book directly using a local travel agent, with local knowledge, in your destination.
We asked Evaneos how do you feel about being featured as one of Currencycloud's most influential leaders in OTA?
Currencycloud is a very innovative company in international payment transfers, and we're therefore extremely proud to be featured as one of their most influential leaders in OTA. Like Currencycloud, Evaneos is currently in the midst of experiencing massive development. Our recent fundraising round of $21 million in May 2016 geared us towards the direction of international expansion, namely opening up our product to new markets, and so it's exciting to say that Currencycloud and Evaneos are growing together at such a rapid pace.
---
Naren Shaam, Founder & CEO
Naren realized the best way to travel, was the simplest way. When he traveled the globe, GoEuro didn't exist – and finding the fastest, cheapest and smartest ways to get around was just plain frustrating. GoEuro is one simple tool, that will give you all your options in one easy step, so you can spend your time travelling rather than trawling.
---
Paul English, CEO
If you ever wished you had a PA to make all your travel arrangements, find you exactly what you want, and even be on hand when you're away, then you'll love Paul English's brainchild, Lola. Using a team of real people around the world, Lola is always on hand as an app. Just tell her what you want, and she'll make it so.
---
Shawn Pittman, Co-founder and CFO
TourRadar makes it easy to find the perfect tour for you. Whether you're looking for something to do in a destination you've set your heart on, or really want to cycle, or trek, but you don't know where, TourRadar has travel experts (who have actually travelled) on-hand to help you choose and help you save money. They're even available while you're away on your adventure.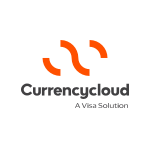 By:
Currencycloud
We're re-imagining the way money flows to create a better tomorrow for all.