Open Banking came into force on 13 January and was met with a caterwauling chorus of cynicism by the mainstream media.
Hysterical headlines about hucksters and fraudsters were the order of the day, with claims that consumers are "fearful and confused" after an anaemic public awareness campaign.
I tell you what left me fearful and confused: the shrill, insular media coverage of a joint UK & EU directive that will ultimately benefit the cowed customers of British banks.
There are two main cases for the prosecution here.
First, transparency for consumers is the beating heart of Open Banking. As Louis Brandeis observed in Other People's Money and How the Bankers Use It, "Sunlight is said to be the best of disinfectants."
Payment Services Directive 2 (PSD2) will provide consumers with such disinfecting sunlight. Upon being given explicit consent by the consumer, Account Information Service Providers (AISPs) can aggregate balance and transaction data from their various accounts, giving them much-needed visibility of their spending habits and financial wellbeing.
Second, and perhaps unsurprising in post-Brexit Britain – blue passports anyone? – the media ignored the inconvenient truth that other European countries have already embraced the many opportunities afforded by Open Banking.
The use of Payment Initiation Service Providers (PISPs) is commonplace outside this sceptred isle. For example, fifty-five percent of payments made in Holland are initiated by PISPs like iDEAL.Sofort (now owned by Klarna) and Trustly have also embedded themselves in the warp and weft of the payments landscape in Germany and Sweden respectively.
As my mum often reminds me for no reason: "there's nothing new under the sun." AISPs and PISPs already exist in Europe and are doing good work.
Yes, there are legitimate security concerns about Open Banking, as there are with any online, or e-commerce businesses. But don't let that blind you to the tremendous opportunities coming from opening up our monolithic banks via APIs.
Let's move forward to the "broad, sunlit uplands," people; ignore the naysayers.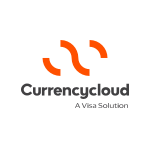 By:
Currencycloud
We're re-imagining the way money flows to create a better tomorrow for all.