The Currencycloud crew were out in full force last night at the FSTech and Retail Systems Payments ceremony, accepting the award for Best Online Payments System (merchant category).
The seven of us were joined at our table by Jim Warner with Centtrip, Rob Groves from Infinity International and Matt Dean with deVere Foreign Exchange. Our very own Richard Arundel was instrumental in starting the "no hands dessert" eating challenge, much to the dismay of the attentive service staff who were attempting to put silverware down! Big shout out to the winner Ashlie Tridgell, Currencycloud's Operational manager!
Our CEO, Mike Laven, accepted the award on behalf of Currencycloud, albeit without a tie (his fashion sense has never been his strongest point). Mike and the rest of Currencycloud are hugely grateful to the judging panel for recognizing our contribution to financial services, considering we were being measured against longer established players.
It was an absolute honor to be among friends and fellow pioneers, applauding some excellent projects and innovations in the payments industry.
We cannot wait to do it all again next year! Huge thank you to the organizers and event sponsors.
Todd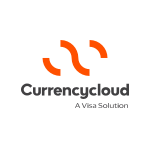 By:
Currencycloud
We're re-imagining the way money flows to create a better tomorrow for all.