The familiar sound of the Currencycloud bell never fails to send a buzz around the office. We may be a 120-person strong global team today, but every new client still feels like a real win for the whole company – from the developers, constantly working to build the most intelligent, flexible APIs through to the operations team who make it all happen.
Today we're celebrating not one but two impressive new clients – e-commerce payments provider Klarna and global bank Standard Bank.
Klarna joins our established Fintech client base. It's always exciting to work with like-minded Fintech firms. We'll be supporting Klarna as it continues to make the payment process simple, smooth and safe for customers and its merchant partners, such as Overstock, Arcadia and lyst.
The joy of an API-based product is that it can be integrated and tailored for any transaction-based enterprise, and our client base has grown increasingly diverse over the years. The introduction of Standard Bank to our client portfolio is a clear indication that while we are an obvious choice for emerging enterprises, who wish to easily integrate with our engine to set-up or scale at speed, the same benefits can also provide value to well-established financial institutions. In fact, it's the huge scale of these organizations that is encouraging them to seek support from a nimble tech partner.
Standard Bank is integrating with Currencycloud's APIs to launch new user-friendly digital solutions for their customers. As leaders in financial services, Standard Bank has the infrastructure to build digital services on top of their own networks. Despite this, they've chosen to work with Currencycloud to rapidly reduce their time to market. The collaboration with these major players reflects a broader trend that we're experiencing in the industry – traditional financial services partnering with leading Fintech players to realize the full potential of digital solutions together.
These impressive new clients also bring the opportunity to work with thousands of new end-users and have a real impact on their lives through something as fundamental as financial services. Each and every individual across the globe, who's life we've touched in some way through our APIs, forms part of our Currencycloud story.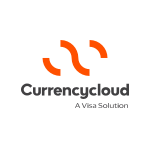 By:
Currencycloud
We're re-imagining the way money flows to create a better tomorrow for all.