The idea of volatility in financial markets is something all businesses and traders are well used to dealing with whether they like it or not. However, it seems that we are currently operating in a market that is more flooded with risk than anything else.
One glance at the papers and you are inundated with stories about unstable political leaders, economic uncertainty and fluctuating currencies. Doubt and nervousness are commonplace. Businesses looking to trade overseas and facilitate cross border payments need to be more careful than ever.
Brexit
It's hard to talk about politics, finance or society at the moment without mentioning Brexit. Its impact is without doubt the most important issue for businesses trading in or out of the UK. We have recently seen the Bank of England flagging new concerns about its potential impact on the UK economy, especially in relation to trade. The Bank raised concerns that the uncertainties surrounding the topic are impacting organizations' decision-making abilities and that investment is much slower than expected.
The UK government is also adding to the nervousness with little certainty surrounding its Brexit policy. Although there is evidence of some coalescence in the cabinet, the overriding view from the outside is one of stalemate.
Weak currencies
Unsurprisingly, the Brexit vote sent the pound into a freefall that it has struggled to emerge from ever since. In fact, it is at its lowest point since 2009, in the midst of the global financial crisis, with some estimating that it will reach parity with the Euro as soon as late 2017. The knock-on effect of this makes the pound an undesirable for people trading overseas. In addition, while the UK may represent good value for foreign investors right now, they may decide it is too volatile and not a good place to save and invest money. Finally, UK businesses are currently suffering from increases in costs when paying overseas suppliers.
Political uncertainty
We are in turbulent times politically too. In Trump, the US has a president with an ever-decreasing approval rating at home, and a questionable foreign policy at best. Along with a weakened British government following Brexit and the last election, and tensions within the EU, we are all acutely aware of the unstable political environment. It's hard for anyone to predict what the outcome of these issues will be but one thing is clear – change is coming. With doubt on the horizon, it's impossible to know what the future economic policy will be making it hard to value long term assets and deterring any kind of robust trading strategy.
During a period of such economic, political and social uncertainty, it is more essential than ever for anyone trading internationally or involved in currency exchange, to exercise a higher level of caution.
My biggest piece of advice would be to avoid unnecessary risks. This is a relatively straightforward exercise, especially if you utilize the tools and technologies out there to mitigate risk in an efficient and seamless way. Understanding potential pitfalls and adjusting your approach accordingly is key to success in turbulent times.
Find out more about how Currencycloud is helping businesses navigate the turbulent FX landscape, here.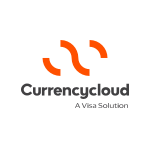 By:
Currencycloud
We're re-imagining the way money flows to create a better tomorrow for all.