Last week I attended PayExpo and contributed to a panel discussion on 'The role of non-traditional third party organizations in the future of payments'. Here I sum up some of the key points and thoughts
Everyone close your eyes. Go on – close them. Now wish really hard for the banks to go away. And open. Nope? They're still here.
When we consider the role of non-traditional third party organizations in the future of payments, we must first be careful to separate market share and mindshare. Despite the proliferation of new businesses seeking to change the face of finance the traditional banking system remains the cornerstone of our global economies. It is not going to go away. But it is going to be challenged.
Not all the start-ups we see and hear of today will be successful, but their very existence will force change. As Fintech businesses offer up increasingly convenient, personalized, contextual services to both consumers and businesses, financial institutions will have no option but to follow suit. Those that fail to adapt to the changing industry landscape will struggle to compete. It's simple – their margins will be eroded by newer players, who are showing their commitment to automation and transparency, without the burden of legacy systems.
The importance of a streamlined user experience cannot be over emphasized. Currencycloud's customers' (whose end users span both businesses and consumers) are all going after what I like to call the 'Uber model'. That's to say, they're trying to make the payment disappear from the experience. Whether in foreign exchange or payroll, the issue is not the payment itself, but what the user sees.
The push to provide customers with the most convenient payment method for every situation means we are seeing a huge amount of diversity in innovation, and a proliferation of different business models at this user-facing front end. This is, in turn, forces innovation in the settlement systems, which must be able to respond to a range of front-end interfaces.
Of course, the world of institutional finance extends far beyond the banks. Many of our customers are not challenging the banks, but the likes of Western Union, Mastercard, Visa, and SWIFT. These giants won't be disrupted based on price – their enormous market share means they could wipe out any competitors if they chose to cut their own prices in response. For this reason, challengers must compete on technology, customer service and responsiveness.
In the realm of business payments, an increasingly interconnected world means that cross-border business transactions have grown exponentially, beyond the simple growth of the economy. This heightened financial flow means that the size of each individual payment is going down, while volumes go up. This presents a huge processing challenge – technology must rise to meet this challenge. For Currencycloud, there is no end in sight right now.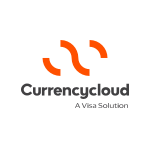 By:
Currencycloud
We're re-imagining the way money flows to create a better tomorrow for all.