In collaboration with Bano, this blog discusses how the Gen Z and millennials are reshaping the future of payments in Asia-Pacific.
Millennials and Generation Z are digital-first generations; at ease with new technologies and the convenience they deliver. They are digital natives who have never known a world without social media, broadband and mobile phones. The two generations share a digital monoculture, with their lifestyle choices and attitudes frequently aligned.
They live in a world where almost everything can be accomplished with a finger swipe on a smartphone. Nowhere is this more apparent than when it comes to making payments. They expect them to be embedded and immediate; using their smartphones to buy goods, pay for transport, order and pay for food, book and pay for holidays and make investments.
Here we take a look at how this group is reshaping the payments landscape and see how companies like Australia's financial superapp Bano are adapting to this audience's expectations of transparency, speed, and personalization.
Millennials: born between

Gen Z: born between 1997 and 2012
When they pay, it's digital-first
Asia-Pacific's Millennials and Generation Z embrace technology when they make payments. But depending on which nation they are in, they are embracing it in different ways. Millennials and Generation Z based in the mature markets of Singapore, Hong Kong, South Korea and Australia have different expectations of payments than their counterparts in other APAC nations. When making payments, they lean towards ewallets and cards instead of cash.
Payment behaviors are different for Millennials and Generation Z living in the emerging markets of India, Indonesia, Thailand, Vietnam, Malaysia, Cambodia, Myanmar, Laos, Philippines and China. These are largely unbanked or underbanked populations, which means there is less card use and as a result, use ewallets for the majority of their payments. With a strong culture of micro lending in emerging markets, Millennials and Generation Z are open to innovations in saving to give them more financial control and are increasingly using lendtechs to help them save for life events like student loans.
The world economic forum states that Millennials and Gen Z will make up 75% of the ASEAN region - Brunei, Cambodia, Indonesia, Laos, Malaysia, Myanmar, the Philippines, Singapore, Thailand and Vietnam consumers by 2030.
Digital payments: for this generation they're super
There's one area where, when it comes to making payments, Asia-Pacific's Millennials and Generation Z are different to their cohorts in the rest of the world. It's Superapps. The region's Millennials and Generation Z have grown up with an internet-first, digital-first environment: and because of this there's nothing more natural to them than to make payments digitally - and their go-to place to do this are the superapps. If we take a look at the birthplace of superapps, China, it's easy to see why superapps have boomed.
The population is mobile-first when it comes to making payments, sourcing tickets, booking restaurants and so on: there's no legacy tech slowing down their adoption. Significantly, 99.7% of China's internet users use mobiles to browse the internet: smartphones are cheap and ubiquitous, accelerating their use. Much of the unbanked and underbanked population uses superapps like AliPay or WeChat to make all their financial and daily transactions which include micro lending, commerce, chat and commuting.
At the heart of every superapp are the payment processes. It is the digital wallets embedded in the superapps that empower MIllennials and Generation Z consumers to make these payments conveniently and seamlessly. Methods may be different, but the result is the same - payments.
Asia-Pacific's Millennials and Generation Z are increasingly at home with QR payments and BNPL. A 2021 study showed that 19% of Singaporeans had tried BNPL, with Millennials accounting for the majority of these transactions. In 2021 a whopping 61% of Australia's Millennials had tried BNPL, while South Korea's BNPL market is expected to grow by 76.0% to reach US$5.38 million in 2022.
Five ways this group are changing the landscape
They expect alternative payment methods to be embedded in their daily lives. These include BNPL, cryptocurrency and QR codes. QR codes are especially popular with Singaporean Millennials and Generation Z consumers who enjoy the speed and convenience of this payment method.

Mobile banking and ecommerce have boosted the confidence of Generation Z to adopt contactless payments and digital wallets as their main payment methods

BNPL is increasingly popular, and is used to buy large and small ticket items with no interest. It is especially popular in Southeast Asia, which is expected to enjoy $92 bn in growth by 2025 thanks to Millennial and Generation Z shoppers.

Superapps like Bano have opened up the previously opaque world of investing to this younger generation who are readily embracing the opportunity.

Millennials expect to be rewarded for loyalty, with 74% saying it's important for them to be rewarded for their loyalty, compared with 66% across older generations.
1.1 billion Millenials in ASEAN region, 24% of the population
Innovate to attract Millennials and Generation Z
With Millennials and Generation Z readily embracing innovations in payments, it's no surprise that Fintechs are not only increasingly attuned to their needs, but are specifically created to appeal directly to them and match their expectations.
Currencycloud has partnered with Australia-based forward thinker financial superapp Bano.
The Bano superapp was established specifically to make finances easier for Millennials and Generation Z. Bano's aim is to demystify finance for this age group, creating a superapp packed with features designed to be relevant to them. For example, the FX Converter feature makes remittance easier and less costly for Millennial and Generation Z Australians and students who want to send and receive money to and from their families and friends overseas. In line with this generation's expectation for rewarding loyalty, Bano offers bonuses such as cash back, rewards and tailored promotions. Bano makes splitting bills among friends much less painful with its handy bill splitting feature.
Get ready to innovate
By 2029, Millennials and Generation Z will make up 72% of the world's workforce. By the time the final cohort of Generation Z enters the workplace in 2030 they are expected to make up a quarter of the world's income, with $33 trillion at their disposal. This generation is digital-first and has more access to higher education than previous generations. It's no exaggeration to say that the purchasing power, and their expectations as consumers will be a key shaper of the world of commerce going forward. The evolution of digital payments is progressing and it's being shaped by these two generations who will soon be taking over senior positions in the industry.
Thanks to Millennials and Generation Z, digital payments are evolving. Currencycloud's modular solutions and API technology can help businesses evolve to meet the expectation of this most innovative and digital-first of generations, whether they are making business to business payments or as a consumer.
Get in touch with a Currencycloud expert to find out how we can help you be the next financial superapp or digital payment powerhouse.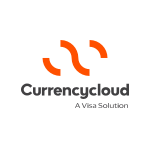 By:
Currencycloud and Bano