Romain Mazeries, Managing Director of MANGOPAY, a payments solution built specifically for crowdfunding platform and online marketplaces, the collaborative economy and why he chose to partner with Currencycloud.
"Fintech" may be a buzzword in technology circles but if you asked the average person on the street what it means, you would probably be met with a blank stare. Nevertheless, it is underpinning a big transformation in how we work, how we shop and even how we interact with one another. It's called the collaborative economy.
More and more online marketplaces are popping up all the time. Sure, we've all heard of eBay but we're now seeing sites emerge which let users buy and sell very specific items or services. Crowdfunding sites are revolutionizing how people fund their businesses or pet projects. Collaborative consumption platforms are changing how we hire transport, get loans or find work.
All these innovations are helping to create an economy based on collaboration and sharing, and almost always involve money changing hands. How you pay other people or businesses can be a really troublesome issue, but one which FinTech fortunately can solve.
At MANGOPAY, we've built a payments API specifically to serve the collaborative economy. If you're setting up a marketplace or crowdfunding site, you can integrate with us so that you or your customers can easily accept payments, manage funds on behalf of customers, and create and look after ewallets. We only launched in 2013 but already have over 200 customers including fashion marketplaces Vestiaire Collective and Vinted, Europe's first reward-based crowdfunding site Ulule, and BankToTheFuture.com, the equity crowdfunding platform.
One of our challenges as we looked to grow our business was how to accept and send international payments. Most of our customers are currently in the Eurozone, but we are very ambitious and want to expand our business globally as well as offer our existing customers simple, fast and low cost money transfers.
We turned to another Fintech firm, Currencycloud, to help us overcome this hurdle. With Currencycloud's Payments Engine MANGOPAY can now offer our customers low-cost payments to 28 countries, conversion in 40 currencies and quick payments via SWIFT to 212 countries. This hugely benefits our customers who can now offer quick and secure money transfers to their user base but also enables us to rapidly scale our business and expand into new markets. Another big plus was the implementation process. Just as we make it easy for our customers to integrate with us, Currencycloud is very simple to work and we got up and running with their technology in just a couple of weeks.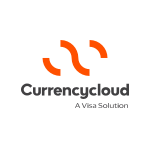 By:
Currencycloud
We're re-imagining the way money flows to create a better tomorrow for all.