Legacy IT infrastructure is often highlighted as the key challenge for large financial institutions focused on competing with digital disruptors. As customer expectations for personalized, relevant experiences have risen as a result of interactions with bigtech firms like Amazon and Google, banks have found it difficult to respond. This has left the way open for fintechs to fill the gaps.
Smaller community and regional banks may not have the same deep, historic IT infrastructure in place, but many continue to use outdated technology platforms. They see personal relationships and knowledge of their local customer base as their key competitive advantages.
The truth is, they too could benefit from migrating to the cloud and adopting a component/platform model. This is where different modules can be linked to core services via industry standard application programming interfaces (APIs).
Newer technologies like cloud computing, artificial intelligence (AI) and data analytics are not just the preserve of large banks with bigger IT budgets and teams. Unlike legacy systems built in-house, today's software is developed, maintained and upgraded by vendors, not by armies of programmers.
It means community and regional banks have access to the same platforms as bigger organizations do. Investing in cloud-based software is also more attractive for smaller banks, as it can be used on a SaaS pay-as-you-go basis rather than paid for upfront in the form of Capex.
New technologies like AI enable banks to operate more efficiently when carrying out processes such as loan approvals. This can support insights derived from their regional knowledge and personal relationships rather than replace them altogether.
As Kevin Tweddle, Chief Innovation Officer for the Independent Community Bankers of America (ICBA), says: "Every industry that has a digital channel has had to change how they do business and improve how they transact with their customers. Community banking is no exception."
Benefits are already emerging in trials underway in ICBA's ThinkTECH Accelerator program, run in association with The Venture Center in Little Rock, Arkansas. "With technology improvements, underwriting steps that used to take 30 to 60 days can now be performed in minutes," Tweddle says.
Another important aspect of today's component/platform model is that it enables community and regional banks to build a wider set of products and services into their propositions. This creates more opportunities to build revenues and secure market share and can help resist growing competition for their business from bigtechs, fintechs and larger banks.
According to the Financial Technology Partners fintech research almanac there is no shortage of choice. In 2018 alone, 1,602 fintechs secured finance worth a record $53.8 billion. While some fintechs serve customers direct, many aim to collaborate with banks to deliver an enhanced service.
For example, smaller banks can help consumers and small businesses get greater clarity on cross-border payments and foreign exchange by linking a tried and tested app to their core systems.
The benefit of working with a platform like Currencycloud is that banks can provide that capability without having to build it themselves. So the answer to the question 'Is the component/platform model right for community and regional banks?' is now a most emphatic 'Yes'.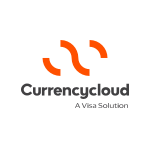 By:
Currencycloud
We're re-imagining the way money flows to create a better tomorrow for all.