In a rapidly evolving market, modular integration is helping alternative lenders add value to their existing offering and take steps towards long-term expansion.
In recent years, digital lending platforms have emerged as a primary source of funding for SMEs and individuals. This is largely down to their ability to develop advanced risk assessment models and to democratize lending for clients that would otherwise have difficulty finding funding.
Read more:
However, as the digital financial space evolves, lenders with single-use products are under pressure to keep pace with customer expectations and market competition.
To tackle this, many are looking to expand their offerings, with complementary products that enable them to provide a more holistic banking solution and, ultimately, a better user experience.
Using modular integration to expand lending offerings
Chris D'Antuono, North American Fintech Lead at Currencycloud, says: "Historically, business expansion has required vast resources and large banks have held the key. But today, the door is wide open, with a host of opportunities for lending platforms available through modular integration."
Modular integration enables alternative lenders of any size to embed the functionality of third-party fintechs within their platforms. This could be in order to introduce a particular product or service, or to fill a gap in the market in a way that just wasn't possible in the past.
How modular integration can boost the value of lending platforms
Modular integration can add huge value to lending platforms in more ways than one.
Through integration with Application Programming Interfaces (APIs), alternative lenders can partner with next-gen fintech platforms, allowing them to expand their product line quickly and easily, without a lengthy and costly in-house build process.
This could mean reaching whole new markets with just one, seamless integration – such as expanding into cross-border lending – which is a potential game changer for ambitious lenders.
As well as expansion into different products and markets, modular integration can also help improve customer experience of existing products and offerings, improving retention in the long run. For example, customers value the simplicity of a single login to access different services, which can be achieved easily with third-party integration.
Data is at the heart of next-gen Lendtechs, helping them make better decisions that can drive long-term expansion. Integration with third-party companies that have advanced data gathering and analysis capabilities can offer lenders a better understanding of how lendees are spending funds, helping them decide who to lend to.
Carving a space in the lending market
In today's market, alternative lenders cannot afford to be left behind – fintechs are universally spotting the potential of expansion, with 65% saying that introducing new services is their main commitment.
Chris D'antuono says: "Alternative lenders that fail to take advantage of the opportunities available with modular integration will inevitably struggle to keep up with the pace of innovation set by their competitors. This is especially crucial as fintechs continue to expand their product offerings and to move into market adjacencies."
The lenders that maintain market leadership will be those who keep innovating and adding value for their customers. Strategic use of modular integration can offer a simple way for alternative lenders to embrace expansion and stay ahead of the competition.
To find out more about modular integration and how it can help your lending platform, download Currencycloud's e-book: Modular integration: The first step in long-term expansion for lending platforms. It features advice and insights on:
How modular integration can help boost your business

Case studies of successful lending platform expansions

A step-by-step guide to creating an integration strategy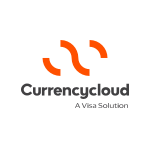 By:
Currencycloud
We're re-imagining the way money flows to create a better tomorrow for all.