At the end of June I attended the London leg of the AWS Global Summit, accompanied by senior figures from the cloud superpowers and an impressive line-up of tech giants, including senior figures from BP, DVLA, Ocado and Deliveroo. With over 6,000 attendees, these events are hosted in cities worldwide and aimed at educating new customers about the AWS (Amazon Web Services) platform, as well as offering existing customers deep technical content to help them use it more effectively.
I was invited to speak about Currencycloud's recent migration to AWS, and why it might be a good idea for others to follow suit. After expecting that around 50 people would be turning up to hear my presentation, I found myself facing an audience of closer to 1,000 when I joined the stage – who knew a database migration could draw such a crowd?!
There were a number of reasons for our move to AWS, but, having just completed a £20M funding round, we knew that achieving greater scale would only come through implementing a more sophisticated system. Our old systems were proving tricky from a performance point of view, and having a mix of underlying hosting technology meant that we had differences depending on where the environment was running.
We had considered a number of cloud options, but AWS became a no-brainer for us. Google Cloud, Microsoft Azure and IBM all offer top of the range services, but AWS continued to impress us with their wide range of cloud services and consistently strong execution. Two thirds of UK startups worth over $1Bn already use the service, making it widely respected within the enterprise. Additionally, with our growth rate, any solution that we chose would need to be highly scalable, both from a storage and query capacity point of view. We knew that AWS would give us this speed and flexibility.
Since the migration in May, the management of our databases has become much simpler and easier, freeing up the team's time to focus on other, more core areas of our infrastructure. DDL (Data-Definition Languages) changes are also significantly faster, and we're seeing processes that would've taken 30 minutes on the old system now only take 30 seconds or less. This is really important as we can now make changes as needed in record time, resulting in new features being available even sooner.
With the rise of the 'building block economy', services like AWS will continue to play a pivotal role in helping to build new, innovative businesses, and fast. At Currencycloud, we hope that the change will allow us to make a considerable difference to the quality of the services that we offer, in turn enabling developers to add scalable services to their products, and achieve our mission to help companies create new payment innovations and scale fast.
If you are interested in hearing more about how we're using AWS, including some of the more technical aspects of its implementation, keep an eye out for my second AWS blog due to be published shortly.
For anyone interested in the full presentation follow this link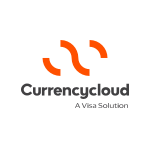 By:
Currencycloud
We're re-imagining the way money flows to create a better tomorrow for all.