As the global economy continues to expand at an exponential rate, so does the need to make cross border payments.
Consequently, being able to make and receive payments in an increasing number of currencies is even more important.
At Currencycloud, it's our mission to make these cross border payments faster, cheaper and easier for businesses globally.
With a population of over 1.3bn people (the second largest populous in the world), India is one of the fastest growing emerging markets, set to hit 7.3% growth rate in 2018-19*. Its Value of Exports stands at US$ 28.86 billion as of May 2018 and it is the largest market for remittance flows.
When it comes to currency, India is also a highly regulated environment. The Indian Rupee (INR) is a restricted currency meaning the RBI (Reserve Bank of India) puts controls in place to guarantee a certain amount of stability in its value.
Whether you're a marketplace like HackerOne or Upwork connecting buyers and sellers, a company buying goods and services from India, or an FX broker serving those that make payments to India, doing business in an environment like this isn't straight forward.
Overcoming the challenges
We're really excited to announce that we're currently implementing INR as a buy currency for our customers. This means that businesses can now make payments directly to customers and suppliers in India by converting their funds to INR. We're rolling out a pilot with clients as we speak and this will be more widely available very soon.
Visit our INR Payment Guide for full details on making payments to India.
What introducing INR means
Clients now have access to a huge new market opportunity in India through Currencycloud. Our clever technology ensures optimal speed and efficiency of payments, selecting the best local rail available at the time a payment is made. With no hidden fees and access to wholesale exchange rates, clients can expand their business quickly, easily and cost-effectively. All while increasing their revenue and market share.
And the even better news? There are more currencies to come! As part of our product roadmap, we'll be rapidly onboarding more currencies this year in other emerging markets around the world including:
Philippine Peso (PHP)
Indonesian Rupiah (IDR)
Malaysian Ringgit (MYR)
At Currencycloud, we talk about cross border payments or moving money across borders. Many businesses view these borders as a barrier, and often with good justification. But in fact, when you think about this with your tech hat on, there really isn't a border at all. Technology allows money to flow from one entity to another, from one country to another, crossing these invisible borders 24/7.
What matters most is how quick, efficient, cost-effective (and customer friendly!) it is for businesses to make and receive payments globally. And we're working hard to remove as many of these invisible barriers as possible.
Get in touch with us today to access this huge new market opportunity.
References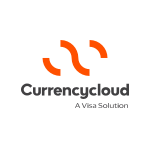 By:
Currencycloud
We're re-imagining the way money flows to create a better tomorrow for all.