At Currencycloud, we believe that your payment solution should do more than just streamline the payments process; it should help you provide exceptional customer experiences, nurture greater customer satisfaction and foster trust in your brand while enabling you to grow. Our new Global Collections solution was created with these goals in mind, helping our clients deliver seamless customer experiences at an international level.
Improve customer satisfaction through frictionless payment options
Traditional international payment methods don't allow you to customize payment options or collect funds based on where your customer is located. If you're a US company, for example, then any invoice you send to European customers will naturally require payment in US dollars. Your European customer, as a result, shoulders the burden (both financial and operational) of the international exchange and payment process.
In order to settle their account, they need to determine the euro equivalent of the US invoice and send you the payment via international wire transfer. In addition to being inconvenient, this method is expensive, given the exchange rate and transfer fees. Because correspondent banks will take a percentage of the payment to process the funds from point A to B, the payment is guaranteed to arrive short of the intended sum. Ultimately this experience doesn't accommodate the needs of a global customer base.
Global Collections, an optimized accounts receivables solution, is designed to give your customers more options in terms of the way they pay, regardless of their location. Currencycloud accomplishes this by furnishing your business with local account numbers (international bank account numbers, IBANS, or ​virtual account numbers, VANs) in various international locations where your customers reside. Your business can leverage these local currency accounts when sending invoices to your customers and allow them to pay in their home currency, without asking them to shoulder exorbitant foreign exchange and transfer fees. By taking advantage of Currencycloud's established international relationships and tech infrastructure, you can provide this added convenience without increasing your overhead —​ in other words, no need to engage in lengthy bank negotiations to establish physical bank accounts in a foreign market!
Control your international cash flow and exchange rates
In addition to improving customer satisfaction, Global Collections will give your business more control over cash flow and exchanges. After receiving the local currency payments in your account, you'll have the option to let them accumulate (to use for seamless payments to partners and suppliers in those markets, for example) or convert to your local currency and repatriate the funds to your home account.
Furthermore, controlling FX transactions gives you the option of collecting a small margin on international exchanges while still saving your customer money. Instead of asking customers to pay 2-4% in international wire exchange fees, for example, you could instead convert the currency when exchange rates are optimal and pocket a 0.5% flat rate on international exchanges. The Global Collections feature gives you the flexibility to accommodate both your needs and the needs and expectations of your customer.
Integrating with Global Collections
To take advantage of Global Collections, you can integrate with our API or leverage our front-end infrastructure on your website or application. As with all Currencycloud products, the Global Collections feature is available to developers via our sandbox environment, so your team can experiment with integration prior to purchase and rollout.
As you scale, you shouldn't have to worry whether your payment solution and global receivables can keep up. Whatever your global expansion goals may be, Currencycloud is committed to making it viable and easy for you to succeed by bringing more control and transparency to your payments process.
To learn more about Global Collections, contact us for a 20-minute discovery call with one of our payments experts.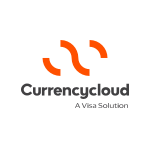 By:
Currencycloud
We're re-imagining the way money flows to create a better tomorrow for all.