In August, the Chancellor of the Exchequer launched a new industry body called Innovate Finance with the aim to position London and the UK as the global leader in financial services. In doing so, the government gave a big nod to the UK's exploding Fintech industry which has been leading the way for innovation in financial technology.
Last week, we were lucky enough to be invited down to Number 10 for one of the first official meetings for Innovate Finance. One thing that struck me was the amount of banks in attendance. We've discussed the benefits of collaboration between banks and Fintech firms for a good while now so it was encouraging to see a mixture of both parties in room.
Unsurprisingly, much of the conversation centered on compliance and regulation. There has been an overwhelming push on regulation since the 2008 financial crisis. It doesn't matter what part of the financial services industry you are in, whether you are a bank, an insurer or a payments service provider, regulators have put in place strict rules to protect businesses and consumers around the world.
As a result of this push and at the fear of being stung with huge fines, banks have had to spend a considerable amount of their budgets on compliance rather than on upgrading and improving their technology. And by self-regulating to a level even higher than what the regulations may require, the banks have in a sense become the guardians of regulation. This has had a knock on effect throughout the industry as it makes it more difficult for Fintech firms which rely on banks for partnerships to get access to important pieces of the financial services value chain.
Even attempting something simple such as setting up a bank account can now be a struggle for, say, a small money transfer firm The situation is particularly complex if you are conducting business internationally; if you are a UK firm, but you make transactions to another country, you are not just accountable to the UK regulator but must comply with overseas regulations. Ironically, the unintended consequences of some regulations are hurting the very customers they are trying to protect by stopping them from accessing innovative financial products.
At Currencycloud, we too operate within a very complex regulatory framework. Although it is our mission to make international payments simple, we take a conservative approach to compliance and absolutely believe in the importance of controls to prevent our service being used for illegal activities. On the other hand, we want the rules to be clearer and more consistent across jurisdictions, as it allows companies like us to bring new and progressive solutions to market, to the benefit of consumers and businesses. We're not the only ones.
Saying 'Downing Street please' to the cab driver wasn't the only exciting part of our trip that day. What we found last week was that organizations such as Innovate Finance that believes in fostering innovation, bringing established players and fierce start-ups together to drive long-term change will help us to make moving money easier.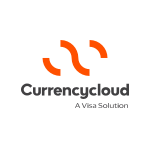 By:
Currencycloud
We're re-imagining the way money flows to create a better tomorrow for all.