In my last post, I spoke about how we're in the business of building solutions that help solve problems and allow our customers to be successful.
Providing a great customer experience is at the heart of both our product and company strategy. Which is why customer feedback is so important. It helps us to plan and prioritise our product development to make sure we're meeting our customer needs. Being agile then makes sure that these new enhancements and features are quickly ready and available for use.
After successfully launching the conversion management tool, our focus remains on building out our self-service toolkit, adding new features and functionality to give our customers better visibility and control.
Introducing payment confirmation
Sometimes, customers ask us to help them provide confirmation that a payment has completed. With our new payment confirmation tool, customers can now generate their own payment confirmation themselves – without our support teams having to be involved at all.
After a regular or a priority payment is successfully completed, a payment confirmation in .pdf format will now be available for download. In case that a payment is made but later fails, a confirmation including the status of the payment and the failure reason can also be created.
We're confident this is going to help save even more time and money for our customers. Just like our conversion management tool, which is already getting great feedback:
"The conversion management functionality gives us full control of our customers' conversions and open positions. We can now proactively manage any conversion-related issues, support our clients better and offer a all-round improved customer experience." – Alex Garbutt, Moneymover
This development is another firm step on our journey to deliver a great customer experience for users of our platform.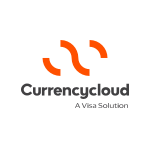 By:
Currencycloud
We're re-imagining the way money flows to create a better tomorrow for all.