While there are benefits to "one-system" payments products and to the centralization they provide, some verticals, such as online marketplaces, demand the capability to focus on one piece of the business at a time in order to maximize efficiencies and boost customer (and merchant) happiness.
The beauty of pick and choose APIs is just this: you can focus on solving for one part of the business — the part that's demanding your attention. Whether you want to pay out beneficiaries or trade currencies with greater transparency, it's likely there's an API within Currencycloud's ecosystem that allows such functionality.
Problems need solutions
Whatever your payment problem, an API can help you address it. Understanding your operational and offering gaps will help you select the right APIs to maximize efficiency and solve for your customers, in turn boosting customer loyalty.
Maybe the gap is operational: As your marketplace grows, there are too many payments required for you to effectively manage payouts to your freelancers, for instance, and you can't keep up with the manual nature of the work. By using APIs, you could automate your processes.
Or perhaps the gap involves merchant demands: Your merchant in Italy have no transparency into fees associated with currency conversion, for example, and think they're being overcharged to repatriate funds from your US-based online marketplace back home. In order to respond to their demands, you could implement a Collections API that allows them to stop losing money in the typical conversion process (via the SWIFT network) and instead use virtual account numbers (VANs) so they can get paid in their local currency. Without any disruption to your workflow or rebuilding of your systems, you can implement an API to address fees lost to conversions.
The ability to select APIs that meet both your operational needs and your customers' demands means you don't have to implement a complex or expensive all-in-one option before you can start growing and boosting loyalty. There are countless examples:
If you wanted to strategically incorporate data and optimization into your payments process, you might choose to implement any one of Currencycloud's FX and Payments APIs designed to help you better manage your payments.
If you wanted to quickly and easily transfer funds from your buyers to the merchants they've purchased from, you might choose the Transfers API.
Maybe your customers have absolutely no issue waiting two days for a payment, as long as that payment doesn't turn up short. You could implement a Payments API and then begin to route their payments through local rails.
The bottom line is that you could improve any aspect of the way your marketplace handles money with an API. To boost customer and merchant loyalty and achieve new efficiencies, consider what they really want. Then select the API to provide it.
Beyond operational efficiencies
Though the topics at hand are critical to success, there's more to marketplace growth than dealing with efficiencies and making your customers happy. You also have to remain competitive. If your business is coming up against a massive incumbent, the barriers to entry are often too high. Even when you don't have a major competitor, if you are in startup mode, growth can still be impeded by cost of entry.
As a non-regulated entity, your marketplace has to get FBOs with banks, which provide you with very little control over the way funds flow through your payment chain. The costs of conversion can turn out to be prohibitive. And yet, you also can't run a global online marketplace without the ability to convert currencies. Unless, of course, you integrate with the right payments provider.
Want to learn more? Let's talk through how you can respond to customer demands, rise above prohibitive costs, and keep your marketplace growing. Contact us to get started.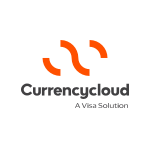 By:
Currencycloud
We're re-imagining the way money flows to create a better tomorrow for all.