In addition to saving your developers a significant amount of time, hassle and upkeep, integrating with a third-party payment provider could allow your business to take advantage of a vast international payment ecosystem with far-reaching benefits. Among other advantages, integrating with a payment ecosystem will provide the infrastructure necessary for seamless cross-border expansion and help you deliver on the needs and expectations of a global customer base. We've laid out the top three benefits of leveraging an existing payment ecosystem to enhance your product and increase your growth potential.
1. Save time and money
Saving time is the most obvious benefit of leveraging an existing payment ecosystem. Time is a huge factor influencing development costs and associated platform maintenance expenses. By integrating with a third-party provider, you'll decrease development time by a significant margin and eliminate the need for recurring platform maintenance. In terms of costs, creating an internationally compatible payment ecosystem from scratch could take years of intensive development work to execute, while leveraging an existing payment ecosystem and APIs can be accomplished with a single integration within the span of a few weeks. Any time and money you save can then be funneled back into product development.
2. Redeploy your internal resources
With a robust payment framework in place, your development team can focus their attention on what they do best: optimizing your core product. As technology and customer expectations continue to evolve, development teams always have more work to do. Taking payment development and maintenance responsibilities off their plates will free them up to focus on advancing your core offering and finding more ways to improve UX.
For business outside of the financial sector, payment development can be both a nuisance and a challenge to navigate. Beyond coding and API development, creating a payment ecosystem with international reach requires that you forge relationships with banks and maintain active accounts in a variety of countries. If payments aren't your forte or your business, attempting to build your own international payment ecosystem will likely mean sacrificing efficiency, payment transparency, UX and, ultimately, revenue.
In addition, any failed payments that result from using an inadequate payment platform are likely to have a ripple effect across your organization. If your payment ecosystem isn't equipped to validate account information and provide real-time insight into exchange rates, for example, you'll have to allocate time and resources to dealing with payment issues rather than to reinvesting in your product.
3. Ensure that your payment platform enhances UX
Although all businesses require efficient and compatible payment options to support daily operations, many don't recognize the impact a payment ecosystem can have on your ability to grow and deliver on customer expectations. Investing in a third-party payment provider will ensure that your payment experience doesn't impede or detract from your overall product interface or offering.
Imagine that your product is a flight-finder app whose core function is to connect buyers and sellers within the air travel marketplace. Even if your developers create an exceptional search experience and superior platform, if the final payment process doesn't channel this same ease and sophistication, users will be more likely to abandon their purchase and lose trust in your brand.
Taking the leap
When deciding between third-party payment providers, it's important to consider what benefits each provider offers, what development and operational savings their product represents, what integration and upkeep support they'll provide and what growth opportunities exist within their established payment ecosystem.
Currencycloud is committed to helping businesses thrive in the global marketplace by offering them access to a vast international payment ecosystem and providing more control, flexibility and transparency into cross-border transactions. To learn more about integrating with Currencycloud's payment ecosystem, contact us or register for an API key to gain access our demo environment.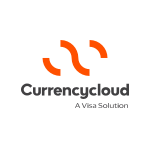 By:
Currencycloud
We're re-imagining the way money flows to create a better tomorrow for all.