Just how do you appeal to a new breed of traveler that's driving the de-commoditization of travel and future proof your business at the same time?
The generation that has made a big enough impact to redefine the travel industry is the millennial generation (born between 1981-1997). Today's traveler doesn't see the way they live and travel as mutually exclusive – going to places that fit their personality, where they'll be surrounded by a community of like-minded people. Airbnb was one of the first travel brands to catch onto this shift when it launched its Neighbourhood guides to help travelers decide which city neighbourhoods to stay in based on their interests and lifestyle, rather than serving them with popular tourist attractions and over-hyped restaurants.
Millennials certainly aren't looking for white-linen service or a concierge holiday where very little planning is involved for them. Instead, they want to feel at home wherever they go, and that means fully embracing local culture and feeling part of unique experiences.
And while millennials are making very selective choices, they are extremely valuable customers – the United Nations estimates that nearly 200 million international travelers are young people, and that this demographic generates more than $180B in annual tourism revenue.
But what does this shift in how people go on their adventures mean for online travel agents like you?
Millennials matter to travel brands because they have often been early adopters to rapid technological changes and integrations that were not available 10 years ago. You just have to look at their appetite for Netflix on their smart TVs, Uber on their smartphones, Starbucks app so they can pay for and have their latte ready on their arrival, to see how they have been responsible for driving industry disruption and innovation. Millennials have put high expectations on online travel agents (OTAs) to continue to push the boundaries – but this is having a huge impact on API-led technology integrations, real-time foreign exchange rates and local payout capability.
To succeed in a market where travelers are looking for curated, tailor-made holidays (single and multi-trip destination), OTAs also need to build relationships with local suppliers in exclusive locations to make multiple, multi-currency payments securely – seamlessly to the traveler – whilst minimizing foreign exchange risk and reconciliation of accounts operationally. Local suppliers providing unique experiences also need a faultless payout method that is trusted. Suppliers do not want to be paid once a month in this digitalized economy, and smaller OTAs can beat the big players by serving suppliers quickly and transparently by simply integrating the right technology.
How technology can drive revenue: A business case
Travel platform, Evaneos was the first website to offer local travel agents a place to contact travelers directly to collaborate to create tailor-made trips. Evaneos collects thousands of payments from travelers and sends them to hundred of local agents in more than 130 destinations worldwide. The brand's growth hinges on its ability to pay these local agents in their own currencies, with minimal exchange rate exposure, in an automated and secure environment.
To achieve sustainable growth whilst fending off competition from bigger brands, Evaneos integrated Currencycloud's API to access a range of currencies through Currencycloud's local bank network to maximise the value of payments processed. As a result, risk and volatility from the payments cycle was removed and local agents received the amounts they expected. Evaneos received an influx of positive feedback from local agents, cementing a business-critical network for the company. The ability to offer multi-currency capabilities meant platform subscriptions sky-rocketed, Evaneos could expand to more locations, and develop its on-demand customized travel experience.
The unique expectations of the increasingly millennial generation will shape the travel industry for many years to come. It will be exciting to see how the industry embraces API-led technology to serve and gain the trust of millennials to become the travel brands this generation choose to use.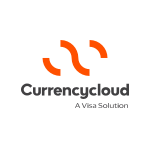 By:
Currencycloud
We're re-imagining the way money flows to create a better tomorrow for all.