Germany has seen considerable growth and innovation in digital banking over the past decade.
Among the digital challengers who have disrupted the traditional banking market are Penta, Fidor Bank and N26.
Penta, launched in 2017, is the newest arrival of these three, but it is making significant strides in the business banking market, and in March secured €18.5m as part of its latest funding round. Penta's focus is on supporting SMEs and start-ups, and it has partnered with Currencycloud to offer these businesses access to the international payments market.
Patrick Camal, its Head of Business Banking, describes Penta as "less akin to a bank than a business partner, looking out for you as you build a profitable business."
For Camal, this philosophy cuts to the heart of why challenger banks have seen so much success in Germany. He says challengers solve the pain points that have remained unaddressed by traditional banks for too long: "In Germany, for solopreneurs and small and medium-sized businesses, challenger and digital banks represent a chance to be taken seriously and to obtain the level of service they actually need."
What makes the German challenger bank market unique?
In order to be taken seriously by German businesses, challenger banks must provide solutions that take into account the unique features of the market, for example the comparative popularity of direct debit as a method of payment. Direct debits account for 47% of all non-cash payments in Germany, compared to 14% in Italy.
Challengers also need to be able to provide a seamless onboarding process for customers, while accommodating Know Your Customer (KYC) requirements that are more stringent than many other European countries.
Camal says: "KYC is, for instance, lighter in the UK than in Germany, where video-identification is the only alternative to visiting your local branch in person."
Above all, challengers must ensure they are able to stand out from the crowd with an offering that addresses key customer pain points.
Solving customer pain points
Offering seamless cross-border payments for businesses is one way that challengers can differentiate, particularly given the headaches that German SMEs can face when using traditional banks.
Camal recalls a Penta customer who wanted to trade across currencies and tried to open accounts in branch at a local bank.
"They are a small company reselling software licences, and often need to trade in US dollars," he says. "It took their CFO weeks of bureaucracy to get their EUR business account up and running, and another four weeks to set up their US dollar account.
"They need to call a banker in Frankfurt every time they wish to trade US dollars back into EUR. For a small, busy company, this is a massive headache."
Businesses are far more likely to prefer merchants that offer simple, frictionless global payments, as well as the ability to track those payments at every stage.
"We don't want anyone to have to call a supplier or a client halfway across the world to find out they didn't receive a payment, and then have to contact their bank to sort it out," says Camal.
"You want to be able to focus on running a business, trusting that your partners, whether they are just around the corner or halfway across the world, continue to see you as a reliable business that settles bills on time, in full, and in a way that is convenient to them."
Camal says that as a result of its partnership with Currencycloud, Penta has been able to strip away many of the complexities businesses face when making and receiving international payments.
He says: "We believe paying customers on the other side of the world in their local currency should be as easy as making an online purchase. In fact, we feel very strongly that our customers should not even have to manually initiate payments ever again. This is the type of work we should be doing for them. It doesn't really matter if it's a domestic payment or an international one. That's what we're on the journey to do.
"Thankfully, we found in Currencycloud a reliable, forward-thinking partner who enables us to realise this vision, which is ultimately what Penta looks for in any partnership: a like-minded company who understands what we're trying to achieve and helps us raise the bar in our industry."
What's next for Penta?
Camal says Penta's vision is to become the "one-stop shop for small and medium-sized businesses, as well as entrepreneurs".
To achieve this, Penta is delivering services beyond banking and transforming into a digital business banking platform.
Camal says collaboration is key to delivering this vision.
"Collaboration has always been part of Penta from the get-go. That's why we have partnered with Currencycloud on global payments. We are in the business of fostering the success of small businesses. Any activity that distracts us from that should be left to other companies who have the expertise, such as Currencycloud."
Get in touch with us here at Currencycloud to find out how we can help you.
Read more: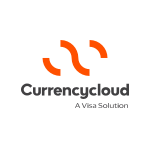 By:
Currencycloud
We're re-imagining the way money flows to create a better tomorrow for all.