The freelance economy — or the "gig economy," as it's sometimes called — comprises 35 percent of the United States workforce and represents the fastest growing labor category in the United States, European Union and United Kingdom. As freelancing continues to become a more attractive and lucrative career option, the number of independently-employed workers worldwide is expected to keep rising.
It's no secret that the gig economy has been made possible, in part, by technological innovation. Today, you can leverage software to provide the necessary support, connections, organization and infrastructure required to succeed outside of traditional corporate structures. Cloud-based computing has been at the forefront of the self-starter movement, giving independent professionals the ability to operate remotely, communicate freely and navigate the financial complexities of freelancing with dexterity and ease.
Although using an IT model to enable widespread access to data resources is no longer a novel concept, the cloud-based tech movement was one of the earliest advocates of a self-empowering, user-centric ethos that became the credo of the freelance world. Driven by virtualization, cloud computing technology helped span the divide between mounting tech complexity and the general population's ability to understand and adapt that tech to their greatest advantage. Cloud computing continues to propel the freelance economy forward by facilitating and advancing four main abilities: communication, sharing, networking and payments.
Communication
Digital communication was one of the first innovative initiatives supported by cloud computing technology. Although email seems fundamental today, it didn't become accessible to mainstream users until just a few decades ago. In the digital age, communication technology has become an integral part of most product interfaces. Apps specializing in communication like Uberconference and Skype still fill their own niche, allowing people all over the globe to speak, video conference and congregate via the web — but chat and video integration capabilities have since been added as a secondary function to countless social, business and product platforms. What's more, communication capabilities have allowed businesses to engage directly with their customers — a key element to retaining market relevance today. For freelancers, the ability to communicate internationally with ease (and at no personal cost), to both associates and customers, is an essential mechanism by which most daily business is made possible.
Sharing
From the same basic principle of communication emerged the idea of digital collaboration and document sharing. Cloud-based document sharing platforms like Google Docs, Dropbox, Slack and a plethora of other industry-specific platforms have made it possible to collaborate on a project without sharing the same office or even time zone as your business partners and clients. What's more, these apps have continued to evolve with our expectations, becoming more specialized and complex as our document sharing, editing and management needs evolve.
Sharing also includes the rise of website building platforms — Squarespace, WordPress, GoDaddy, etc. — which have allowed individuals without web-expertise or hosting infrastructure to create and manage a website by leveraging a pre-coded user platform. DIY website platforms have given freelancers a cloud-based home from which to operate their business, engage with customers and produce their company's public image and identity.
Networking
Social networking apps like Facebook, Linkedin and freelance-specific sites like Upwork have allowed freelancers everywhere to make the necessary connections to find both business partners and customers for their goods and services. Beyond facilitating communication, networking apps have made it easier to search for the exact type of expertise and skills you need and connect with like-minded individuals to accomplish everything from one-time projects to long-term undertakings.
Payments
While cloud-computing communication, sharing and networking technologies are all integral to the freelance economy, its very success hinges on the evolution of scalable, secure and efficient e-payment platforms. Payment APIs and cloud payment software removes the friction of traditional financial management tools and solves the problem inherent to freelance work — how do you send and receive payments, especially in a card-happy economy? Digital payment capabilities are essential to business growth and sustainability in today's international marketplace.
While the freelance economy is often perceived as large and homogeneous, it's an umbrella term that covers a variety of business models. And every business requires a different payment solution to meet their unique needs. Some business models demand the ability to make/receive multiple transactions on any given day, while other models require making larger payments at a lower frequency. As with any cloud computing solution, flexibility is key.
When it comes to managing the flow of money in a business, freelance and otherwise, it's important to consider how much money is lost in a given transaction due to overhead costs. When executing cross-border payments, trying to navigate fluctuating exchange rates and ensure compliance with different international entities can be a daunting challenge. Global payment platforms take the complexity out of the payment process, allowing users to execute cross-border payments without setting up different bank accounts around the world (or forfeiting profits to overhead transaction costs). What's more, seamless cloud payment options allow the freelance economy to scale without extra manpower or changes to their business models. To learn more about how a global payment platform can power your freelance marketplace, request a discovery call today.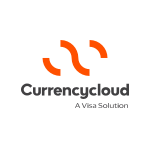 By:
Currencycloud
We're re-imagining the way money flows to create a better tomorrow for all.