In the age of instant gratification, customer expectations regarding the convenience, efficiency and transparency of digital payments continue to grow. Nurturing valuable and sustainable customer relationships means streamlining your payments process and offering customers greater savings, customizability, security and transparency via increased automation.
How your payment process should deliver to meet customer expectations
Almost every digital payment platform today relies on sophisticated programming to deliver the seamless experience we've come to expect from online commerce. When your payment information is autosaved or autofilled from a previous purchase, when account or billing information is checked for accuracy before a payment is submitted, when you receive automated updates about a payment's status, or when you are given real-time exchange rates to convert currencies — these are all examples of payment automation in action. These functions, that make online payments quick and transparent (no matter where in the world you're conducting business), are the result of a complex network of APIs working in tandem to deliver instant feedback and unhindered access to global payment networks. In such a way, your payment process colors your customer's experience and affects your business' ability to leverage available funds to pay suppliers and invest in further growth opportunities.
Why payment flexibility matters for customer retention
When it comes to digital payments, being able to offer flexible payment options translates to increased personalization and respect for your customers — two things that directly affect lifetime value and retention rates. Leveraging a third-party payment platform can help you offer international customers, for example, the same conveniences enjoyed by local customers, providing the payment infrastructure to support your international business growth. Payment solutions like our Global Collections offering were designed to help enable your global expansion by giving end customers the ability to remit payments in their local currency, without juggling exchange rates and payment fees.
In addition to increased flexibility and efficiency, offering customers the ability to pay locally also means that you can offer more competitive global prices. With the help of a third-party payment provider, you can leverage a vast global payment network to make transfers when FX rates are optimal, and pass operational and FX savings on to end customers. With more control over exchange rates and international transfers, you'll be able to increase your profit margin and facilitate scalability without burdening your customer.
How streamlining your inbound and outbound payment process influences customer satisfaction and trust
Customer retention is also affected by the ease and efficiency of internal operations and payment processes. In order to deliver exceptional service to your end customers, you need to maintain strong relationships with your global partners and suppliers. Offering efficient, reasonable and transparent payment options is integral to sustaining long-term business relationships — especially international ones. A third-party payment platform can help ensure that cross-border payments to suppliers arrive on time and in full, ultimately freeing up business capital that would otherwise be delayed or relinquished in international wire transfers. Conversely, if payments to suppliers don't process correctly, you could be forced to break customer trust by delaying your product delivery timeline.
In a similar vein, automating your inbound payment process will allow you to reduce the amount of failed payments due to miskeyed data. Fewer payment problems means you can reallocate your internal resources to improve service delivery and customer support, rather than wasting time troubleshooting common payment issues.
To learn more about how a third-party payment platform can help you retain customers while expanding your international footprint, check out our blog or contact us to learn how Currencycloud can help you scale.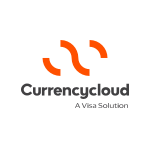 By:
Currencycloud
We're re-imagining the way money flows to create a better tomorrow for all.