Earlier this week, we announced the launch of Global Collections, a new global business receivables service that lets you do business banking like a local, without you ever having to set foot in a foreign country. Through a series of real-world use cases, we illustrate how local currency accounts can be a game changer in increasing your international footprint and achieving customer success.
Use case #1: FX brokers
You handle business payments for a German manufacturer who makes industrial equipment, which they export to customers in the US.
At the moment getting invoices paid is a nightmare for the manufacturer! Every time their customers makes an international SWIFT payment from their account in the US, the banks handling the payment take a cut. This means your client doesn't even get the full amount that they invoiced.
Not only that, it's a pain in the neck for their Accounts Receivable department to reconcile which incoming payment is from which of their US customers because the credits don't match the invoice amounts in their accounting system. This means payment of the invoice is delayed and working capital is affected, much to the dismay of your client's Chief Finance Officer.
How can you make it easy for them to collect money from their customers in the US and turn your growing FX brokerage into an international payments powerhouse?
Receive payments in a local currency account
With Currencycloud's accounts receivable offering, Global Collections, you can enable your clients to collect invoice payments from their US customers, locally, in the US.
Our smart technology allows you to issue virtual account numbers (VANs) to your clients. These 10-digit VANs can be used by their US customers to pay invoices locally through the US' ACH payment network, rather than the expensive, cross-border SWIFT route. From there, you and your client can take advantage of Global Collections to convert US dollars into euros at wholesale rates, rather than the punitive rates charged by banks.
But what's in it for you? Well, you could be making money by monetizing the conversions your clients make through this new service offering and generate an additional source of revenue without incurring any unnecessary risk.
Now back to your client — how can they easily repatriate funds home? Since you now have euros in your client's Currencycloud account, you can make a simple local euro payment to their bank account in Germany.
The end result is that your client gets paid quickly, in full, without any unfair deductions or hassle. Accounts Receivable are happy: they don't have any trouble reconciling incoming invoice payments from the US and working capital isn't so tight. You're happy: getting a leg up on your competitors without stepping outside your risk appetite. Even the US customer that bought your client's equipment is happy: they can make a simple local ACH payment in dollars rather than making an expensive international SWIFT payment.
Everybody wins! Currencycloud's Global Collections: helping your clients get paid by their international customers, locally.

To learn more about how Global Collections works, contact us for a 20-minute discovery call.
Read use case #2 — Powering merchant services in a foreign market
Download our Global Collections comprehensive guide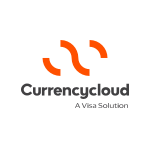 By:
Currencycloud
We're re-imagining the way money flows to create a better tomorrow for all.