Last week, we announced the launch of Global Collections, a new global business receivables service that lets you do business banking like a local, without you ever having to set foot in a foreign country. Through a series of real-world use cases, we illustrate how local currency accounts can be a game changer in increasing your international footprint and achieving customer success.
Use case #3: Prepaid card providers
You're a prepaid card program manager setting up a new digital wallet for young, globally-connected citizens who want to live and work abroad.
This multi-currency product will allow them to spend money in local currencies, and budget effectively using personal financial management software. However, there is a big sticking point: topping up the digital wallet currently involves expensive international bank transfers.
For instance, a US student living in Paris needs to get their parents to wire euros over to France. This is costly, slow and subject to unfair deductions by intermediary banks.
How can we solve this? Currencycloud has the answer: Global Collections.
Receiving local payments with more currency options
Our solution allows prepaid card program managers to issue virtual account numbers to their customers and assign them to the cards issued. Now, the parents of the American student living in Paris can go to their local US bank and pay in dollars to their child's multi-currency digital wallet, for cents rather than dollars.
From here, the program manager can convert dollars to euros at wholesale rates using the full suite of Currencycloud functionality and quickly credit the student's account so euro funds are available to spend in all of those great Parisian patisseries.
Your customer is happy because they get the full amount sent by their parents, without being hit with unfair FX charges and deductions. You're happy because one integration with Currencycloud has given you the capability to issue virtual account numbers in the US and Europe. This opens up your addressable market and gives you access to new revenue streams. Everybody wins!
Currencycloud's Global Collections: helping prepaid card companies expand internationally.

To learn more about how Global Collections can help you meet your expansion goals, contact us for a 20-minute discovery call.
Read use case #1 – Helping your clients get paid by their international customers, locally
Read use case #2 – Powering merchant services in a foreign market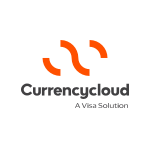 By:
Currencycloud
We're re-imagining the way money flows to create a better tomorrow for all.