Michael Kent, CEO of Azimo, discusses why he chose to partner with Currencycloud and why working with us matters.
Its coming up to Thanksgiving and here at Azimo we have a lot to be thankful for. Our business has come a long way in a short space of time: we turned the service live just over a year ago. Since then we've been lucky enough to gain some fantastic customers and build a wonderful, super dedicate team that have made the growth happen.
But this game is also all about collaboration and we've had the help of three world-class providers of payments services: Currencycloud, WorldPay and Earthport. These three companies (and their all American leaders: Mike, Shane and Hank) have enabled us to rapidly build out our back-end payments capability and service customers in parts of the world not effectively served by the banks. The partnerships have increased our efficiencies and most importantly lowered costs for our customers. They've given us speed to market and reduced complexity for us as we scale up.
And that really matters: many of our customers are sending money back home to some of the poorest regions of the world. With these partners working alongside us to reduce the cost of remittance we put more cash back into the hands of the people who need it the most.
I'm very grateful to all of them for that. Enjoy the turkey guys and Happy Thanksgiving.
Michael Kent is founder and CEO of Azimo
Azimo lets people send money abroad for less. With our service, consumers can send money to over 190 countries using our website, with their mobile or through Facebook. Recipients can have the funds delivered straight to their bank account or mobile wallet, or pick up the cash at one of our many thousands of pay out locations around the world.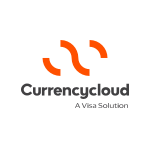 By:
Currencycloud
We're re-imagining the way money flows to create a better tomorrow for all.