Are you getting ripped off? When making a cross-border transaction, the crucial question you have to ask – whether you are the owner of a business or a consumer – is what is the exchange rate. Even a small difference can have a seismic impact on the amount of money that will be put in the recipient's bank account when a money transfer abroad is made.
As a consumer or owner of a small business, we do not spend our days scouring the currency markets for the best exchange rate. The global Forex markets appear to many as a hidden and opaque world. But like any other market, it is inhabited by dealers looking to make a profit – often at the expense of a person on the other side of a trade. For the uninformed player in the currency market, this can spell very bad news. Being a participant in a predatory and at times cut-throat market without even having the means to see if you are getting a good deal or not is not a good situation to say the least. For banks and money brokers, consumers and small business looking to make cross-border payments can be a source of easy profits.
If you want to find out if you are getting ripped off or not when making a Forex transactions, visit websites such as www.xe.com or www.oanda.com, which provide up-to-the-second money market rates and enable users to calculate what their sterling will be worth in any currency without any "spread" charges. Oanda also provides an historical service where you can see what the exchange rate was at a particular day in the past when transferred money abroad. If you regularly use a high street bank when making a cross-border payment this historical service could be illuminating – and perhaps a little distressing. In one publicised case a person transferring £10,000 to a relative in Thailand found that his high street bank changed the money at 63 baht to the pound, when on the money markets the baht was trading at between 68 and 69 baht to the pound. In effect, the person was being charged a "spread" of about 8 per cent on his money which cost him over £800.
To make matters worse, banks and Forex companies often fail to disclose the exact exchange rate used in each cross-border transaction, making it extremely difficult for customers to find out the exact rate being used. Some will show an interbank rate that fails to include its own fees and charges.
Research by specialists in the foreign exchange market have found that Britons are needlessly overpaying as much as £300 million a year in bank fees and charges when transferring money abroad. Many banks and money brokers will charge upwards of £20 to move cash abroad. With plenty of users in the consumer market making transfers of £100 or less, this can amount to more than fifth of the value of a transaction.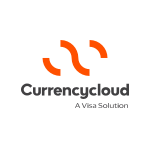 By:
Currencycloud
We're re-imagining the way money flows to create a better tomorrow for all.