In collaboration with our partner Moov, we have created an insightful blog on all things payments and what lies ahead.
Payments are increasingly instant, increasingly digital, and increasingly global in nature. They are, thanks to Fintechs, much more consumer friendly. It's consumers and businesses who are the winners: benefitting from less friction, fewer delays and more security that the Fintech innovators are bringing to the payments landscape.
How Fintech is reshaping the way we pay
Thanks to APIs and open banking, the constraints that were once ingrained in money movement are becoming a thing of the past: payment and Fintech companies are able to innovate and quickly build frictionless domestic and cross-border payments and FX functionality into their platforms. For the payments industry, Fintechs are game-changers. Companies large and small have financial processes embedded directly into their systems - invisible to the consumer and giving them just what they want in an app or online. The Fintech disruptors are here to stay. Here we look at the key influences and innovations in the market.
Making payments faster
Fintechs exist to solve financial problems for people and businesses. Using technology combined with international and domestic payment systems means Fintechs are the natural provider of flexible, speedy, secure payments. For example, US-based Fintech Chime grew in popularity because it addressed a real consumer concern: the three day settlement delay inherent in the traditional banking process in the US. Its 'get paid early' feature accelerated the growth of Fintechs, stepping in where bricks and mortar banks failed.
The journey towards 24/7 instant payments
With digitalization of payments globally, instant payments are not just achievable, they're inevitable. In theory, no payment should take longer than 30 seconds end-to-end from sender to beneficiary. Yet, while speed is integral to instant payments, the future of instant payments will ultimately rest on being able to facilitate payments across time zones - the goal being a 24/7 instant payment network globally.
Making the world more open
As the economy has become more global, Fintechs continue to respond and resolve challenges. For example, global employment API platforms allow businesses to access the best talent globally and pay remote hires wherever they are in the world. This would not have been possible just a few years ago.
Driving international business
Fintechs are partnering with like-minded entities to ensure that international payments run smoothly for businesses. One example is US-based developer platform Moov, partnering with Currencycloud to provide a suite of international and domestic payments capabilities for each of the Fintechs' customers.
"We frequently hear from our clients- often borderless software providers- the importance of creating seamless commerce experiences across geographies. We are excited to partner with Currencycloud to create the best user experiences, even for complex payment flows". Wade Arnold, CEO Moov
The global B2B payments market is estimated to be worth around $125 trillion, more than double the size of consumer payments. Cross-border payment volumes are expected to grow 7% over the next four years, from $37.15 trillion in 2020 to $39.9 trillion by 2026.
Some future trends for payments
Web 3.0
Web 3.0 promises great opportunities for the payments market. From smart contracts to faster, more transparent cross-border digital payments, and much more. Based on blockchain technology, Web 3.0 will enable people to own and control their information in an entirely new way.
"Blockchain technology will prove valuable in many ways especially when it comes to speeding up the transfer of money across borders. Typically a lot of the friction in cross-border payments can be attributed to meeting regulatory requirements across global jurisdictions as well as reducing AML fraud. It will be really exciting to see how the blockchain can assist in this endeavor - to bring global money movement closer to real time". Cara Hayward, Director of Strategic Partnerships, North America, Currencycloud
Biometric payments
The future of payments is in our hands (and faces). Biometrics is going to be huge when it comes to offering security and ease when making payments. Physical cards will continue to decline in use, with a person becoming the payment mechanism. This can be seen widely in China where facial recognition technology is used to match an ID in the nation's wider system. Phone number input is all that's needed to trigger the payment.
Digital wallets overtaking plastic
The US is set to be a huge growth area for cardless payments. According to a recent Worldpayglobal report, digital wallets are expected to overtake credit cards for the first time in 2022. The leading digital wallets are Amazon, Apple Pay, Google Pay and PayPal. In Europe the same report said cash (in terminal decline) is being rapidly replaced by digital wallets. These accounted for 7.7% of Europe's POS spend in 2021, a figure projected to double by 2025.
Delivering superapps
Superapps are hot, with companies ranging from Walmart to PayPal developing their own sector-specific superapps to keep their customers within their payment ecosystem. Whether it's Revolut's financial superapp or China's one billion user-strong WeChat, what's at the heart of every superapp is the embedded digital wallet that empowers consumers to make these payments seamlessly and securely.
Crypto acceptance will grow
Merchants will increasingly accept cryptocurrency as payment. PayPal announced in 2021 that it would allow people to use cryptocurrencies to buy from its merchants without exposing the sellers to currency risk. Of course, regulation will be a major factor on how freely consumers will be able to use cryptocurrencies.
The growth of the industry - what does the future hold?
The March 2022 Worldpay report states that the global ecommerce market is projected to grow 55.3% between 2021 and 2025, reaching $8.3 trillion in transaction value. According to the World Bank two thirds of adults worldwide make or receive digital payments. So it's no surprise government initiatives and a variety of schemes are in play to facilitate digital payments and expand access to finance.
The US Federal Reserve is developing a new real time payment and settlement service, FedNow, to serve as a foundation for the US payment industry to build innovative, seamless and secure payment services. It's the first new payment rail in the US since the launch of the Automated Clearing House in the 1970s, and is due to launch in 2023.
In March 2022, the ACH payments limit increased in the US from a per-payment maximum of $100,000 to $1 million. While in February 2022, the UK's faster payments limit rose significantly from £250,000 to £1 million.
It's a customer-first world
As technology advances, Fintechs are required to keep up with ever-evolving business and consumer demand. They will continue to simplify domestic and international financial transactions, making them simpler and more accessible. Money movement globally will need to become similarly efficient to keep up with the huge change in expectation from both consumers and businesses when making payments.
Payments are at the forefront of innovation, revealing to consumers more than any other area whether a company is responsive to, and understands, their needs. To discover more about how to make payments work for you and your clients contact us here.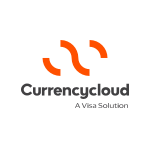 By:
Currencycloud and Moov