Earlier this month, the Currencycloud team attended FinovateSpring in San Jose to demo our updated Payment Engine and check out what's new in the Fintech space. With 72 innovators showing off their services and products, we got a glimpse into the latest Fintech trends and what's next for this growing industry. Here are a few themes I saw at this year's event:
Keep it simple. As the Fintech industry grows and becomes more popular amongst a mainstream audience, the emphasis on streamlining and simplifying processes is becoming more important. New apps and services are launching every day to make payments processes easier. These innovations are setting a standard that anyone should be able to track, make or receive payments from anywhere easily through their phone, computer or even smart watch.
I enjoyed learning about what companies like Dream Payments, shoeboxed and Moven are working on and their thoughts on what's next for making mobile banking and financial tracking easier.
Changes in funding. It isn't a secret that it is an uphill battle for startups and small businesses to secure funding and make payments. The SEC's recent JOBS Act Title IV ruling around equity crowdfunding has reignited conversations around how to make these processes easier for companies that aren't large enough to be a priority for big banks, while protecting their investors.
FundAmerica and WealthForge talked about how they are helping companies have easier access to capital and minimizing risks around crowdfunding.
Wall Street and Silicon Valley collide. When Fintech first took off, many people assumed that industry leaders were focused on taking down big banks. We've seen lately, though, many cases where big banks and Fintech companies have been able to benefit from one another, offering companies with more opportunities to easily move and track money at a lower cost. This has led to Wall Street vets investing in new innovations and incorporating them in their organizations.
Discussions around how banks and Fintech companies are finding ways to work together to eliminate friction between the two sectors were definitely heard throughout the conference.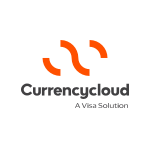 By:
Currencycloud
We're re-imagining the way money flows to create a better tomorrow for all.