Today we've released a new self-service conversion management feature that allows our clients to take control of their conversions online. This new functionality means our clients can cancel, date change or split their conversions online.
But why have we done this?
For us, customer experience is front and centre of our product strategy – we strive to add value through features that solve their problems and enable them to grow their businesses. In order to put our clients at the heart of what we do, we speak to them constantly and through these conversations, we realized their needs can be broadly grouped in two majors categories: visibility and control.
Visibility allows our clients to have all the relevant information at a timely manner to monitor their accounts and enables them to make the right decisions at the right time. Control empowers our clients to take the right actions at the very moment it is needed, based on the information they have at hand.
From this, we were able to establish that self-service functionality for something as traditionally complex as conversions would give back visibility and control to our clients.
Through this new functionality, our clients can manage their own currency conversions, from the comfort of their own computer, at any time they want – even beyond normal business hours.
The client has full visibility of any potential costs before they proceed and also after the conversion update is made. With this new feature, they have the right data to hand, empowering them to make the best decision for their business at the right time.
We put our clients at the centre of our business and self-service is just one step in our journey to giving our clients a better experience when making cross-border payments. We have an exciting pipeline of things to come, so watch this space for details…
Find out more about self-service conversion management in our Support Center.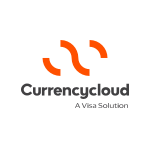 By:
Currencycloud
We're re-imagining the way money flows to create a better tomorrow for all.