For those accustomed to hand-to-hand transactions — or some kind of physical movement of assets between banks or accounts — the advent of cloud-based financial management tools is completely changing the game.
How does a traditional banking process differ from online payment processing?
1. Cost
This is perhaps the most obvious benefit of of the digital revolution as it relates to finance. Prior to widespread adoption of on-demand financial technology, small and medium sized banks and businesses had to contract with larger banks for payments, lending, mortgaging and investment opportunities — and often paid premiums for this access. Cloud-based technology has democratized financial services, allowing individuals and businesses of all sizes to cut out the middleman and execute financial transactions on their own. In many cases, businesses have been able to leverage cost savings as an additional revenue stream.
2. Transparency
Typically there are two expenses involved with the foreign exchange process: the cost of the conversion and the cost of the transaction. Prior to the digital revolution, the cost of carrying out a transaction was not disclosed until its completion (much like a taxi ride). Today, new technology is creating new standards for cost transparency.
On demand apps that host financial transactions (like Uber, for example) have challenged traditional business models by using algorithms to determine the cost of a given service upfront, while factoring in multiple shifting variables. In the financial sector, this type of transparency has translated to payments, banking and even investment apps, which provide users with full cost transparency and new opportunities to earn income.
3. Ease
Similar to transparency, ease-of-use is one of the products of the digital revolution. Consumers are used to getting exactly what they want at an ever-accelerating speed. New payments technology must speak to these higher standards of ease and efficiency by offering exceptional services, an intuitive interface and seamless backend tech. For FinTech, that means enabling efficient money transfers with access to fair exchange rates. It also means creating a product which can function seamlessly across different platforms.
Monetary transfers: out with the old
With each of these areas of evolution in play, the money transfer experience continues to get ever more pleasant for the user. Simplicity, lowered costs and a clear view of what's happening with your money make dealing with finances much more appealing for digital natives. It isn't so much a trend as a new way of doing business, and it's not likely to go anywhere.
Want to know more about how the evolution of payments process? Request a demo to see how Currencycloud's international payment engine combines price transparency, seamless technology and outstanding customer service to meet (and exceed) the demands of today's economy.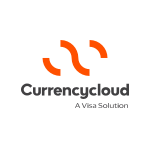 By:
Currencycloud
We're re-imagining the way money flows to create a better tomorrow for all.