The current core banking structure is based on technology developed in the 1970s.
As we all know, technology has moved on dramatically since those days. While there was scope for development built into the systems, Moore's Law was in full-effect in those days, with computing power more than doubling every couple of years.
But the banks' IT stack pre-dates the Internet, let alone cloud computing.
When the banks embraced technology the concept of walking around with answers to our every question at our fingertips, doing our weekly grocery shop while travelling on the bus, or doing our banking on a mobile, was the bastion of science fiction.
How did this happen?
Much of today's problems in the banking infrastructure have been caused not just by the technology becoming out-dated, but by banks creating 'closed loop' systems.
This means there has been, quite literally, no way for other service providers to access the systems to help improve the customer experience and offer new services.
And while the technology is strong and the lights are always on, the ability to upgrade without switching it all off, is near impossible – the challenges of core banking replacement are often likened to changing the engine of a 747 in mid-air.
As a result, the banks have found themselves hamstrung in terms of how they can support their customers with innovative new services
Where are we today?
Industry regulators have gone a long way to improving this with Open Banking initiatives that are being adopted around the world. As a result, it would be fair to say that the financial services industry is going through a period of change unseen in its history, with the benefit being felt by the end consumer, and increasingly business customers.
Traditional banks have no real alternative but to partner with fintech companies who can lift out the non-core elements and 'plug in' systems that improve the customer experience. It's also imperative for them if they want to keep up with the new, digital-only banks that are built on an entirely different, and up-to-date, technology stack.
But given the rate of progress of technology, what's to say that in another 30 years or so, today's modern banks won't find themselves in exactly the same situation as the traditional banks are in now?
What's next?
Obsolescence of technology is inevitable. What we consider state-of-the art today is likely to be out of date within a decade. As the Borg say in Star Trek: 'resistance is futile'.
We already have a smartphone finishing Schubert's Unfinished Symphony, and machine learning helping to provide solutions to traffic flow in various US cities. IBM and Google are currently arguing about their individual successes with quantum computing, and while we may be decades away from mass consumer impact, huge change is on the horizon.
But if we can't fight it, then what can we do to limit its impact? To soften the blow and prevent a similar situation occurring in the not too distant future?
For the IT industry the common opinion, and the approach we are embracing at Currencycloud, is to break down all of the individual elements of our overall operation into microservices.
There's still a lot of inter-dependence between the elements that make up the whole, but it's more akin to key-hole surgery to fix or upgrade a certain part, as opposed to transplant surgery (or changing the engines of a 747 in mid-air). While there's still risk involved, it's significantly reduced, the downtime (or recovery time) is massively shortened and the longevity of the technology is vastly increased.
But ultimately its success comes down to the expertise of your IT team to make sure it all keeps working and the lights stay on like they do for the traditional banks.
We are in the age of a new generation of software engineers who have never seen a world without the Internet. As a result, they cannot conceive of the closed systems the banks are built on, and wouldn't consider for a moment, building something similar today.
It is these types of engineers we recruit at Currencycloud. It is more than just qualifications and experience, although these are important. It is those that question 'why' all the time. Naturally inquisitive people who ask how things could be done better, faster or more frequently – those who have a cloud native philosophy.
Not only are these people curious, but they share their knowledge. For example, at Currencycloud our engineers often run knowledge-sharing sessions. It's how we overcome customer issues and find new ways of doing things. They'll attend conferences and training sessions, either delivering or participating. All learning from each other to ensure that in the future we don't face similar issues to the ones the traditional banks are facing now. If you think you've got what it takes to join the team, see our latest vacancies on our careers page.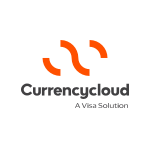 By:
Currencycloud
We're re-imagining the way money flows to create a better tomorrow for all.