It has been anticipated for a while but tech giants, such as Amazon and Google, are beginning to make serious moves in the financial services industry.

And recently another, Uber, has joined the ride.
In October, Uber launched its own brand of financial services – Uber Money. With this, drivers and couriers get access to a mobile bank account so they can get paid instantly after each ride, alongside a host of other benefits.
Read more:
• The Evolution of Banking-as-a-Service: Will future generations know what a bank is?
• How the digital revolution is improving financial business models
It will be rolled out initially in the USA, then Mexico, but the clear intention is to eventually reach its four million drivers worldwide.
But why has Uber made this move, and why now?
Changing perspectives of users
It could be a response to criticism that Uber has been too focused on end customers, while overlooking the needs of drivers.
Some commentators have been less than kind on this subject. In recent years, Uber's treatment of drivers has been likened to 'Victorian-style sweated labour' with some of them being quoted as feeling 'left behind' and treated 'like crap'.
With new competitors emerging all the time with their eyes on Uber's taxi app crown, there is a drastic need to change the perceptions people have about the business in order to breed confidence in the future.
Uber Money is a part of that process. Alongside the mobile bank account and instant pay-out, drivers can track their earnings and spending history, as well as manage and move their money via a digital wallet that sits within their Uber app.
Meanwhile, with the Uber Credit Card, a partnership with Barclays, drivers receive cashback of 5% on spending across the Uber platform. With this feature, however, Uber has possibly given us a true insight into its long-term goals.
The future of Fintech
Uber's aim is to grow the 'Uber economy' – currently made up of cab drivers, Uber Eats couriers, and customers – by increasing the 'stickiness' of the Uber app, incentivising users to keep capital flowing within it through features such as rewards points.
It might also be a precursor to more consumer-facing payment services akin to Alipay or WeChat, which Uber is reportedly considering further down the line.
Alex Barr, EMEA Director of Fintech at Currencycloud, believes Uber is not alone, this merely shows us where the future lies for Fintech – in partnerships.
He says: "API platforms pride themselves on their agility and the great user experience they offer. In order to commoditise banking and payments within any application, partnerships with fast-moving Fintechs are crucial."
The world of financial services is full of challenges that many tech giants, for all their incredible talent and innovative spirit, won't necessarily have experience in. It's one of the world's most regulated industries and compliance requires time, effort and knowledge.
This is one challenge that API-led platforms like Uber can solve by partnering with the right Fintech, alongside the understanding of how payments work.
Payment integration is considered essential in staying on top of customer and employee expectations. In fact, you could say it's likely that banking and payments will be added to all API-led platforms at some stage in the future.
Customers are expecting more
API-led firms will also need to add services to maintain customer loyalty.
They are beginning to favour a more customer/user-centric approach, providing a better and more cohesive user experience, and that includes being useful for more things.
Alex adds: "Housing all of your offering within one application, or one device, is paramount. If a competitor's app handles three or four key needs for a consumer, why would they use yours that only handles one?
"Gen Z and millennials have high standards in the digital services they use. They want quick access, easy navigation, at their convenience, otherwise they will just move on."
Faced with a myriad of Fintechs in the market that can help launch new features in a matter of months through a single entry point, it is quickly becoming a matter of survival.
"API-led platforms who want to survive simply have to adapt," says Alex. "That means partnering with Fintechs, lendtechs, paytechs and, most importantly, continuing to move forward."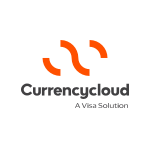 By:
Currencycloud
We're re-imagining the way money flows to create a better tomorrow for all.