2020 was a year that demanded more out of technology. As businesses and people sought easy, remote solutions that kept them safe in the midst of a pandemic, digitalization became the primary focus for innovation across various industries and verticals.
The pandemic was serious fuel for the ascent of digital banking in particular. Such technology gave businesses that were looking to better service online customers — and their growing expectations — efficient payments solutions.
When it comes to 2021 digital banking trends, digital banking continues to be a rising force. We predict that the idea of "banking as a service" will proliferate further, ushering in more "digital native" banks. The market will remain ripe with opportunity as businesses emerge and evolve to address customer expectations in online retail. The obtainable market is viable for many emerging digital native banks, with an emphasis on specialization and banking-as-a-service that may define the industry standard long after 2021.
Continued rise of embedded financial products
As more consumers purchase goods through apps, speed, efficiency and seamless UX will remain essential. Think of a rideshare app: it would be unthinkable if you had to exit the app to open your banking app to book the trip. In our on-demand society, people want to purchase with a single click and not be dragged on an unwilling journey between payment apps or banking sites.
Companies win when they keep buyers in a cohesive ecosystem (like an app). By ensuring a fast, focused buying process, they lose fewer hesitant buyers. Plus, they retain the purchase data within their system to inform customer service efforts.
Digital banks also win when they embed a product into their own ecosystem to better own the money life cycle from lending through to the actual payment. Instead of outsourcing, digital banks can lend money, facilitate payment and collect loans on a centralized platform. This means a reduction in intermediary fees, not to mention reconciliation and collection headaches.
In 2021, banking-as-a-service will enable more emerging brands to offer embedded financial products. The industry will expand beyond standalone financial service companies to cater to anyone who wants to use seamless integration to meet customer requirements and streamline costs.
Focus on SMEs in the US market
The first wave of challenger banks in the US was focused solely on the consumer. 2021 will see challenger banks continue to vary their target audiences, especially in the United States.
Hyper-specialization is more and more viable; given that it doesn't take $2 million to launch a bank like it did in the old days, the economics now allow digital native banks to emerge and specialize.
Consequently, there will be no short supply of emerging banks. There's no shortage of demand, either. In fact, in 2021, there are many segments of customers who are looking for better service — such as small and medium enterprises (SMEs).
SMEs demand a lot from banking — they're often digital native businesses with consumer mindsets. They look for more from technology, and their nimble profile and modern nature means they expect business to be done quickly. SMEs often need quickly processed loans as they pivot within the market.
In 2020, SMEs were the businesses that rose to the challenge to produce personal protective equipment (PPE) as part of governmental campaigns. Traditionally, banks have struggled to disburse loan payments rapidly to SMEs. In the case of the PPE campaigns, the requisite infrastructure and agile approval process to make hundreds of thousands of payments simply didn't exist.
There's a huge opportunity in 2021 for challenger banks to differentiate themselves by addressing these pain points and cater to these businesses that need to stay competitively agile and are looking for better service in our digital reality.
Specialization in consumer health and other trends
In 2021, other specializations may also occur in an opportunity-rich market.
Specializations will target emerging consumer needs and respond to potential federal regulations. For example, as politics shift in the US, there may be a top-down focus on consumer financial health as part of larger regulation initiatives. Consumers and businesses may look for products that help individuals manage money properly, with a focus on digital advising or budgeting tools.
Other attractive markets include the student market and family market as we see the emergence of "junior cards" for minors to promote financial wellness and education.
Regardless of the specifics, there's no doubt that digital banks will continue to have their ears to the ground in 2021 and be ready to serve consumers in a rapidly changing financial landscape.
The bottom line for 2021
2020 was a starting point for many of the digital banking trends for 2021. A focus on consumer needs, a savvy approach to emerging market segments and an emphasis on service provision for seamless transactions will be key for digital banking as it continues to be integrated in every aspect of our daily lives.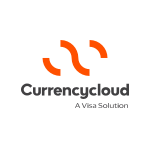 By:
Currencycloud
We're re-imagining the way money flows to create a better tomorrow for all.