This is going to be huge. After a year of toying with the idea, I finally quit my job at the bank. Today I am a free man. I have no boss. I have no income (yet). I am now a start up payments entrepreneur.
Here's my big idea: I want to build a payments hub for businesses to pay local contracting staff. It's going to be an easier, more cost effective way for firms to pay temporary workers wherever they are in the world. Say you want to contract security personnel in Iraq, a construction team in Indonesia or consultants in Singapore, my hub will provide a much better way of paying these workers than any existing method. It's going to be for high volume, low value payments.
I'm going to be working flat out from now on but it's going to be worth it. If all goes well, I should have a product out to market by autumn.
Sunday 23 March
Phew! I have been working harder than I have ever done before in my life but today I finished it! I've been spending hour after hour coding and now I've got a demo version of the payments hub working. I've also built a really sexy front end. My customers are going to love the slick interface. I can't believe I got this done in just over two months! Maybe I'll get the hub to market by summer.
Now for the easy part: I need to see the bank to sort out the back end of my product.
Wednesday 2 April
Today I had an appointment with the bank. It's been my first major setback. One of their very first questions for me was: "Are you regulated?"
Duh! Of course I'm not. I need to speak to the regulators.
Tuesday 9 December
Well that took longer than expected but I am now FINALLY regulated. Time to see the bank again.
Wednesday 18 December
This afternoon I had another appointment with the bank. Why do they have to make things so difficult?
They said: "Yes, we can integrate you into our infrastructure but you'll need to process at least £10m per week to access our FIX API for international payments. It will take us around 18 months to integrate you. Oh, and it will take at least six months before you can get onto our development pipeline."
Two years to get up and running?! And I'm not going to be processing $10m a week at the beginning. There must be a better way.
Thursday 8 January
Today I went to see another bank.
They told me: "We can definitely do it. It should take around 6 – 9 months to get you through our credit checks, compliance and actually open your account."
Great!
"And another 3 – 9 months for our technology department to get your API up and running for FX and payments."
Oh.
Friday 31 January
I went to see a bank that specializes in start ups this morning.
They said: "We can get your account up and running in two weeks"
AMAZING!
"Oh but you want FX and payments through an API? Sorry we don't do that"
Monday 9 February
I decided to see an FX broker today.
They told me: "Ah, we can get your account up and running in two hours"
But?
"We can process FX and payments through our API"
Yes…
"But we cannot do local, low cost payments"
Tuesday 10 February
Maybe I should go to see Dignitas.
But I've heard from some other payments firms about Currencycloud. Apparently they enable firms to make quick and reliable international payments, and set up is really simple. Their API is supposed to be easy to use and some companies have got integrated with them in as little as two weeks. Perhaps I should give Currencycloud a try.
Thursday 26 February
We're now up and running with Currencycloud's API! I can't believe it took just over two weeks. Now to think of a company name…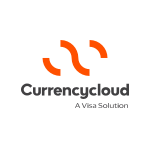 By:
Currencycloud
We're re-imagining the way money flows to create a better tomorrow for all.