Currencycloud works with over 125 platform clients and our service has reached more than 150,000 end-customers. We work with some of the most exciting businesses in the world – from banks, to FX brokerages and remittance firms – but all of our clients share one thing in common: they understand that working with a cloud-based payment engine helps them scale their business and provide exceptional service to their customers. But with scale comes intricacy and complexity, so we're there every step of the way to help you grow today and tomorrow. Here's five ways we're supporting your success:
1. We commit to providing you with relevant online support and resources
We have created a range of tools and documentation online – from step-by-step guides and support videos, to industry blogs and whitepapers that provide food for thought – to make for easy, ongoing integration and speedy implementation of the API system.
Our dedicated GitHub page contains a set of software development tools that enable speedy integration thanks to the code we've written for you in multiple languages. For your developers, it's as simple as copying and pasting the code to gain access to features like rates, balances, conversions and more in minutes.
If you visit our Developer Center, you'll find a whole host of documentation to help you with any issues that may arise with the API. The most useful feature in the Developer Center is the ability test live API calls for trial and future use. Most of the answers to your questions can be found in our FAQs, but if you can't find what you're looking for, you can reach out to our support team. Our customer support resources and documentation are constantly updated to ensure that you always have the accurate answers you need.
2. We commit to helping you resolve technical issues to your satisfaction
If you are having any difficulties with the service, you can access our Help Center to find the answers you need. In our Help Center you'll find:
A list of Currencycloud in country capabilities
Currencycloud's payment schedules: settlements schedule, cut off times, public holidays calendar
Bulk payment upload guidelines
FAQs
You can also contact our Customer Success Team, who are dedicated to making sure you are happy with our service and have all the support you need.
3. We commit to timely and comprehensive responses
We strive to respond to queries as quickly as possible and as best we can. In the UK, for regular enquiries we are available Monday to Friday between 8am and 6pm (GMT), and for any urgent enquiries you will be routed to our Urgent Response Team who can escalate your enquiry as necessary. We aim to work on a timeframe of responding within four hours for regular enquiries, and within 90 minutes for urgent enquiries (these timings apply when we receive your enquiry during regular business hours). In North America, for any regular enquiries we are available on the support desk Monday to Friday between 3.30am and 1pm (EST), at any other time your call be directed to our Call Center. For any urgent enquiries you will be routed to our Urgent Response Team who are available until 8pm (EST) to escalate your enquiry as necessary.
Help Center contact information:
UK: +44 203 597 4800 / support@currencycloud.com
North America: 646-759-7527 / ussupport@currencycloud.com
4. We commit to being that polite, helpful and friendly person at the end of the phone
Behind the tech, Currencycloud is run by a bunch of friendly and super smart people. We strive to be that human, helpful voice at the end of the phone when you're experiencing issues. We recognize that if you're contacting support, the chances are you're probably frustrated. Our Customer Success Team, Relationship Managers, and your dedicated account manager are all here to help you every step of the way.
5. We commit to listening to your feedback
We know we're not perfect, so we want to hear from you when you're not happy with our service or tech. We review our bi-annual NPS surveys and use the results to drive improvement to our tools and service. In addition to this, we have introduced a new rating system for customer service where you can instantly evaluate the level of support you have received. If you experience anything less than satisfactory we will follow up to learn how we can improve in that area in the future. We also understand that sometimes online, automated feedback forms can feel a bit impersonal. In order to combat this, we hold regular feedback dinners and customer advisory board session so you can meet us in person and tell us what you think. We always encourage you to let us know how we're doing so we can continue to work towards giving you the service you deserve.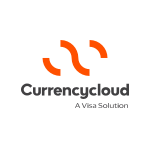 By:
Currencycloud
We're re-imagining the way money flows to create a better tomorrow for all.