A few weeks ago (oh how time flies!), we hosted our first ever hackathon, in partnership with TrueLayer, HackerOne and Starling Bank, at Campus London. In just 12 hours, participants created a variety of fintech applications, from a B2B marketplace to a personal finance app, using a range of APIs.
Despite fierce competition, Cynthia Tian's interactive InvestBot, which connects to users' bank accounts, enabling them to check details such as their account balance, and shares investment suggestions based on this information and spending habits, was crowned the winner of our API Innovation Challenge. At the end of the evening, we took a moment to ask Cynthia (who still couldn't quite believe she'd won the £3,000 first prize) a few questions about the Hackathon and her InvestBot.
Q: Tell us a little bit about yourself
I'm a developer by training, and have a lot of experience working in the mission critical data management solution arena for financial institutions. I studied computer sciences in the San Francisco Bay area, the best place to get training for my field, but have lived all over, from New York to The Netherlands and now London.
Q: Which APIs did you use and why?
I used the TrueLayer app to develop my InvestBot. Their APIs gave me access to the bank data, including balances and transaction history, that I needed to reach a large audience and allow them to check their balance and receive investment advice. I was going to use Currencycloud's APIs, but the limited time wasn't enough to develop the additional security measures that would be needed to enable payments in Facebook Messenger.
Q: Did you get any help from our onsite mentors?
Yes, I tried to use the onsite mentors as much as possible and found them very helpful from a conceptual level. During my conversation with Ricardo from TrueLayer, for example, it became clear that millennials are an age group that could really benefit from financial advice, but that a lot of current and traditional engagement methods do not work for them. That's one of the reasons why I selected a bot, because they are more accessible for this age group than real life advisers. The second is because I really like bots and have used them for twitter before. When I shared my idea with Francesco at Currencycloud, he also made some really useful suggestions on how to present financial risk in a succinct and engaging way. This is something that's key as today most people want things now and don't have a lot of patience to read through long and complex information.
Q: What did you enjoy about the Hackathon and what advice do you have for someone who is thinking about taking part in one?
I really like hackathons because they are timeboxed, so there's no room to be a perfectionist. You have to use code to present an idea, rather than the other way around, and I find that more powerful and satisfactory. My advice to other hackers would be to just show up and be open minded. Whilst hackathons can be daunting, you can learn a lot – even if your idea doesn't work out how you imagined.
To find out more about exactly what went on at this year's hackathon have a read of this blog.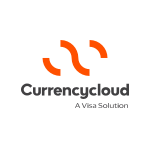 By:
Currencycloud
We're re-imagining the way money flows to create a better tomorrow for all.