We were really excited to be awarded a £10m grant from Banking Competition Remedies (BCR), last August. As the money from the grant has come in, we've been reporting on how we're spending the money and the progress we're making.
The official public response can be found here, but we're pleased to say that we are on track with all of our targets and in fact, even exceeding some.
The purpose of the Banking Competition Remedies' (BCR) Capability & Innovation Fund is to provide funding to businesses that can deliver banking services and financial products to SMEs. This in turn improves competition in banking and offers more opportunity for SMEs who are typically underserved by financial institutions.
Specifically our grant was expected to 'facilitate the expansion of business offerings to include lending or payments services to SMEs in the United Kingdom, or international payments services to SMEs in the United Kingdom.'
As part of our public commitments for receiving the grant we promised to power cross-border payments for 40,000 UK SMEs by 2024 – that's 10% of all UK SMEs that trade internationally. We are pleased to report that in 2019 alone over 14,000 UK SMEs relied on Currencycloud's technology for their cross-border payments.
Not only are we ahead of our 2024 target but we are also on track with all of our other public commitments.
"The BCR fund is intended to provide a fundamental shift in the way the finance industry supports SMEs, but it is important to recognise that adoption takes time. We anticipate proposals will take years to get substantial adoption and while we have made some great progress in our first few months, our success and that of other award recipients will not be measured in 12 months", said Todd Latham, Chief Growth Officer at Currrencycloud. "There is a lot of groundwork to be done before the real results kick in – just look at the rise of challenger banks over the last five years – it's only really been in the last 12-18 months that we have seen them generate huge customer volumes."
The biggest benefits to UK small and medium sized businesses will be seen in the final 12-18 months of the programme, not the first. We will keep forging ahead but remember this is a marathon not a sprint.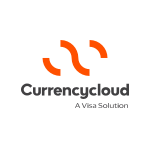 By:
Currencycloud
We're re-imagining the way money flows to create a better tomorrow for all.