2015 is already predicted to become a year where the mobile payments market will significantly expand in scale and improve in both sophistication and consumer choice. This is partly due to the introduction of Apple Pay – Apple's newly forged contender in the mobile payments ecosystem – as well as the knock-on effect that existing mobile payments players will have to improve their own offerings in order to avoid losing market share to the newcomer.
Of those market incumbents, PayPal is by far the most well-established with its 15-year service record of processing both domestic and international online payments. Google Wallet has a shorter history to brag about but since its major overhaul in 2013 it has steadily been growing its user-base and roster of participating merchants. Does Apple Pay offer a sufficiently impressive and convenient service to make waves in this dynamically growing marketplace? Our review of all three competing mobile payment systems hopes to provide insight to that very question:
Apple Pay
Launched: October 2014
Pros: Apple knew that would be going up against heavy competition from the very start and that is reflected in the service they have produced which seeks to differentiate itself from its competitors not only with convenience (a vital component for success) but with innovative security features. Like its two biggest rivals, Apple Pay leverages tokenization, meaning that the merchant never sees or stores the customer's credit/debit card numbers. However, where Apple Pay has the edge over Google Wallet and PayPal is the fact that the tokens are stored in a chip called the Secure Element which can only be accessed using the owner's fingerprint, making it the only service to use biometric security as standard.
Cons: Apple Pay is only available through the use of an iPhone 6 or 6 Plus, meaning that users of older models will have to upgrade or miss out.
Additionally, as the newcomer, Apple Pay will need time to build its list of participating merchants. Currently this list stands at around 220,000 strong and includes many of the biggest names in the retail and consumer services industries. That sounds like a lot, but in an increasingly diversifying global economy, this is a fairly limited offering considering that there are millions of merchants operating in the US alone.
Future Outlook: Apple Pay has made an excellent start and according to one recent report it accounted for between 0.1%-1.6% of transactions at five top US retailers in the month following the launch of the feature. This may seem like a modest amount but considering that the use of Apple Pay is limited to the newest iPhones this demonstrates a healthy amount of initial user interest, which should pave the way for growing adoption rates.
Google Wallet
Launched: May 2011
Pros: Like Apple Pay, Google Wallet's design holds convenience and ease-of-use as critical core components. It is the service's wider functionality that surpasses Apple's offering, since you can use it to store gift certificates and even send money to friends. Google Wallet isn't limited to physical stores either, as a growing set of retailers accept its use in online payments as well.
Cons: Host card emulation – instead of storing tokens in physical hardware, as is the case with Apple Pay's Secure Element, Google stores said data in the cloud. It's this approach which enables Google Wallet's wider functionality, enabling it to work with more devices, but as with all cloud computing elements it opens up a greater set of potential security risks and issues.
Future Outlook: Google Wallet has been plagued since inception with adoption issues, mostly stemming from mobile carriers looking to leverage their position to support alternative mobile wallet apps, thus denying their customers access to Google Wallet. While this recurring issue has made for a slow and frustrating start for the service (costing its developer millions into the bargain) the steadily growing range of supporting devices and merchants means that Google Wallet is finally starting to make headway. It was reported in September that there may be as many as 16.4 million devices using Google Wallet in the US, however the exact number of global Google Wallet users is less clear. Some industry analysts have also observed how the introduction of Apple Pay could benefit Google Wallet, as greater awareness of contactless mobile payments on both the consumer and business side should lead to a general jump in payment volumes across the market.
PayPal App
Launched: 2012
Pros: If you are familiar with using PayPal for online transactions then adopting the mobile app will be effortless as the process, layout and UI is as faithful to the online experience as one could reasonably expect. As previously mentioned, PayPal has a long history of safe, simple and fast payments processing which should give both consumers and merchants peace of mind when using their mobile payments technology.
Cons: Using PayPal in stores requires you to have mobile reception because you need to securely check in using the app before making the payment. Consumers will also be hard-pressed to find the PayPal pay-by-phone tech in many of the large retailer chain stores, as much of the company's efforts are focused towards online vendors.
Future Outlook: Unless PayPal can significantly increase its presence in more of the major chain store retailers then it may find its growth hampered compared to that of Apple Pay and Google Wallet. As with Google Wallet, PayPal may also struggle to overcome the appeal of Apple Pay's biometrics-based security features unless they develop a similar approach of their own.
Ditching the leather – Keeping the plastic
Currently mobile payment tools mostly remain the purview of early adopters – mobile tech enthusiasts who are sufficiently motivated to make payments quicker and more secure. However, while the long-promised payments revolution in physical retailing has not yet materialized, awareness of added convenience and security means that the adoption of mobile payment apps in bricks-and-mortar stores is steadily growing more widespread.
While it seems that all three developers of the apps reviewed here have effectively made their offerings convenient, security is the key issue which will separate the future fortunes of the competing apps. One of the major obstacles to user adoption is the fear of cyber theft and payment hacks. Businesses and everyday consumers alike instinctively understand that their banks and credit providers invest massively in keeping their money secure, and as such they generally trust in the safety of using credit/debit cards. To use contactless payment technology through their mobiles, users need to feel a similar confidence in the security capabilities of their chosen provider.
This is why Apple Pay is poised to make significant headway in the market. Despite only being available for less than three months, exclusively on the newer iPhone models, Apple Pay is already looking capable of eclipsing Google Wallet in terms of transaction volume. The self-evident benefits of biometric security features coupled with strong brand affinity is a powerful combination that should make payments businesses as well as everyday shoppers sit up and take note of the changes that are occurring in a rapidly evolving market. Not everyone is ready to ditch their leather wallets just yet, but the mobile phone is waiting to take an even greater responsibility regarding its owner's cash.
There are a number of important implications for businesses, specifically retailers. The first is that they can no longer afford to drag their heels on the implementation of a mobile POS (point of sale) strategy, as enthusiasm in this regard has been piecemeal at best with only a few major retailers fully embracing it, others half-heartedly experimenting with it and even more playing the "wait and see" game. This is quite understandable since mobile payments currently only account for a tiny fraction of the purchases made in stores. In 2013, US consumers spent only $1.6 billion through "contactless" mobile methods. Compare that to the $264.3 billion spent on e-commerce and the staggering $4.26 trillion spent on traditional, in-store purchases. However, as mobile payments has already demonstrated huge growth potential and as it becomes a vital and permanent part of retailing, a clearly defined and implemented POS strategy will be essential for businesses who don't want to fall behind.
Another reason businesses haven't been massively motivated to adopt mobile POS is they fear losing the valuable consumer data gathered by traditional POS systems. However, Apple has previously stated that it won't store any of the app users' transaction data in their database – it will all go directly to the retailer who won't lose out on vital information when it comes to the big marketing picture. If competing mobile wallet apps adopt a similar stance, this further reduces the difficultly of adoption experienced by retailers.
Touch ID through the Secure Element addresses perhaps the greatest retailer reluctance to adopt mobile POS – security concerns. Data theft and the subsequent theft of funds is the bane of major online retailers and credit card providers alike and retailers have been loath to risk exposing their customers to further security implications. If Apple Pay's biometric-based security approach proves successful, it will undoubtedly spawn imitators, giving retailers the choice of an increasingly wider range of mobile payments platforms which address all of their concerns.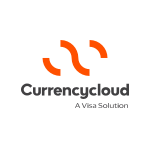 By:
Currencycloud
We're re-imagining the way money flows to create a better tomorrow for all.