It's that time of year, folks. Once again, we will be at FinovateEurope this year, showing off our latest product developments – hot off the coding press! We do love getting involved in an event which brings us together with our peers, pitting us against one another to see who can stand the heat of the stage. Away from all that though, Finovate gives us the opportunity to see new waves of Fintech innovation – innovation which will change the face of financial services.
We are keeping an eye on a few candidates this year, all of who are solving specific problems and know their segments really well.
First of all, I'd like to call out the guys at CurrencyTransfer who are demoing their site which aims to be the "Kayak" of business money transfers. The founders are only in their twenties and were voted best demoing firm at the TechHub Tuesday night at Google Campus. Can they grab another win at Finovate? Epic stuff from them already!
We also see companies such as Jumio and Fastacash going from strength to strength. Having recently secured series A funding, Fastacash makes it easy for consumers to send money home, using social media and peer-to-peer innovation. Let's face it: we admire anyone who wants to make a difference in the day-to-day lives of families. Jumio is also on our radar. Taking on big issues like fraud, the company uses identification innovation to simplify web and mobile transactions – it's pretty cool stuff! Keep your eyes peeled for them.
Also, watch out for Xpenditure – these guys have brought one of the world's most frustrating and boring procedures online in a few snap happy seconds. Giving days back to admin overloaded small business owners everywhere! And finally, I'd really keep an eye on Kensho if you're part of the investment community. Its senior team members come from veteran positions at Google and Apple. The company has essentially re-built Siri for investors, changing the way analysts model financial markets. It is great to see consumer technology crossing into B2B use.
What unites these firms? This is not technology for technology's sake, they are solving real world problems. These firms will continue to secure funding to take their business to the next level. Without these pioneers, the global Fintech industry wouldn't be as thriving as it is. Bring on Finovate!
Todd Latham, Chief Growth Officer
Currencycloud will be demoing at FinovateEurope on the 11th February, during session 4.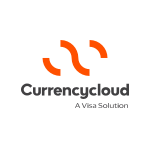 By:
Currencycloud
We're re-imagining the way money flows to create a better tomorrow for all.