The question on the minds of Fintech leaders around the globe:
How does COVID-19 impact the digital banking industry?
In 2019, digital banking was booming. More businesses than ever — from fintechs to small banks — looked to expand their offerings and disrupt the traditional banking industry, particularly commercial banking.
Then, of course, COVID-19 hit.
So if you currently offer (or are looking to expand into) digital banking services, you're probably anxious about what the second half of 2020 may bring. How has the industry changed? Is the outlook good? What should businesses do to ensure continued expansion into this sector?
Here are 6 digital banking trends to keep an eye on this year, based on our extensive experience within the industry — and our best guesses for what'll come next. We'll discuss:
Demand for digital

Service modernisation

Customer expectations

Market pinches

Implications for risk & innovation

Market expansion
The bottom line? COVID-19 is a catalyst for change — and the prognosis is better than you might think.
6 Post-COVID digital banking trends
Trend #1: Demand for digital is rising quickly.
It's no secret that COVID-19 has sparked a dramatic surge in demand for digital services, including digital banking. In fact, new mobile banking registrations jumped by 200% in April, while mobile banking traffic rose 85%. Cashless payments have been elevated to a need-to-have.
Unlike previous surges, this demand now includes older generations that previously shunned all-digital experiences. It's also trickling into the B2B banking segment, which has traditionally lagged behind in demand for digital compared to B2C banking.
And this demand is going to stick. It's not a temporary digital moment. The more customers become accustomed to the ease of digital solutions, the more they'll realize that in-person visits are unnecessary — a study by Novantas found that only 40% of consumers plan to return to branches post-COVID.
Trend #2: Traditional financial institutions are being forced to modernize their services.
The natural response to all that demand? Supply. The crisis has spurred forward all digital initiatives with renewed urgency as businesses look to modernize their offerings.
It's like all these businesses have opened the wardrobe to digital Narnia. They already knew what needed to be done. Now they simply got the jolt of energy required to actually move forward on modernization initiatives.
This is more evident in the US — and particularly commercial banking — where banking has traditionally lagged several years behind more advanced areas.
With workforces remote and branches closed, businesses have been unable to access vital services. Many are forced to resort to ludicrous workarounds, like overnighting cheques to someone's apartment on a different continent for an exorbitant fee. It's become abundantly clear that banking services can't continue to operate like this.
That's why a key digital banking trend to watch is the growth of digital banking for businesses, as well as a heavy prioritization of all initiatives to upgrade, modernize, and digitize.
Banks have finally woken up to the reality that modernization can't wait. It's really only the timeline that's changed.
Trend #3: Consumer expectations will continue to evolve.
Hand-in-hand with those digital banking trends is the associated change in customer expectations. Businesses need to take a hard look at their assumptions about what customers will and won't tolerate; if the customer experience was important before, it's now make-or-break.
Consumers now have much higher standards for their digital banking, and those will continue to rise. People will no longer accept clunky manual processes. Instead, they require fast speeds, instant transactions, guaranteed uptime, international support and more. Importantly, those expectations are becoming common in B2B digital banking as well.
Trend #4: Businesses are learning how to run lean, and the middle layer may suffer.
COVID has created a tremendous pinch on businesses of all types, including those interested in digital banking. The harsh reality is that many workers have lost their jobs, and companies are looking for every opportunity to run more efficiently with lower overhead.
We expect to see a heavy focus on working smarter with current resources. More specifically, businesses will search for ways to develop and innovate on pace, satisfy rising demand and keep up with evolving customer expectations — all without accruing new costs.
You'll see this focus manifest in a number of ways, from unexpected M&A deals to hyper-specializations in particular services.
At the same time, this intense pressure means that many businesses won't survive. Smaller startups or emerging fintechs will find it easier to pivot and weather the change, and established players probably have enough resources to make it through.
It's the middle layer — older, smaller community-style banks — that face higher risk. Expect significant consolidation of these markets.
Trend #5: Investments and regulations are changing, which may impact the pace of innovation.
With worldwide economic uncertainty and shutdowns, it's no surprise that investment has slowed. It's the carry-on effects of that change that are still up in the air.
Before COVID, the needle had swung entirely away from risk management and toward innovation. The pandemic is certainly causing the needle to swing back, and many are taking a closer look at their level of exposure. But the industry is booming so much that we don't expect a slowdown to last more than a few quarters.
However, this change has definitely focused the market on the number and quality of participants. It'll be harder to raise money, and you'll need to demonstrate both your market fit and your profitability model more clearly than before.
Mike Laven, CEO of Currencycloud, gave a great insider's take on next steps:
"Now is not the time to speculate… What is clear, though, is the need to balance reduction of risk with a continued focus on innovation – we simply cannot afford to wipe out the progress that has been made. We must find the workable midpoint between everyone becoming a bank and everyone being unregulated"
In other words, there may be tighter regulatory pressure or slowing investments, but we as an industry need to ensure that those changes don't come at the complete expense of innovation.
Trend #6: The addressable market has increased.
Here's the silver lining of all these digital banking trends. If you're looking to grow your digital banking, the market has never been more ripe. Yes, your customers expect more, and yes, you'll have to be digitally native rather than simply available online.
But COVID-19 has opened up enormous possibilities, too, particularly for commercial banking.
Think of it this way. It's not just your business that's operating with remote workers serving a global consumer base. It's all of your customers, too.
Remote workers need unforeseen services, particularly as more companies access a global talent pool and move away from cities or in-person work to avoid unnecessary high rent. For instance, businesses now have to consider how to adapt payroll tax calculations for a worker's home state or country.
Demand hasn't just gone up among traditional consumers: it's expanded into entirely new markets, and each expansion brings new needs that must be met.
How to respond to these digital banking trends
One key takeaway as you watch these changes develop: not all of these trends benefit businesses. But they're all great for the end-user and will force the industry to finally evolve as it ought. Really, COVID is functioning as the impetus that digital banking needed to meet its potential.
To thrive post-COVID, you need to take these digital banking trends into account and respond accordingly. For instance, you know that there are key openings for innovative services. How can you serve remote workers? How can you make commercial banking fully digital?
You also need to ensure you both stand out and align with current consumer needs. That's always been true of any innovation, but it's make-or-break now. Ask yourself how your service matches up to the demands of the post-COVID market (e.g. digital cross-border payments are hotter than ever, but a travel app probably won't take off right now). Consider whether your audience's priorities have changed – businesses that previously relied on non-digital solutions are likely now in the market for new, accessible, digital solutions.
Digital banking has certainly not escaped the weighty impact of COVID-19. But on the whole, the industry is seeing several positive trends that we expect to dominate the latter half of the year. If you're looking to grow your digital banking offering, now is an incredibly promising time to do so.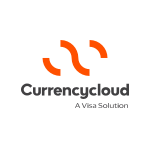 By:
Currencycloud
We're re-imagining the way money flows to create a better tomorrow for all.