It goes without saying that innovation is paramount in the payments industry. The customer has more choice, and is able to demand the best service to suit their business needs. As a result, established providers want to modernize their procedures and services, and new entrants want to differentiate from the competition.
We sponsored the recent Global Payments Innovation Jury, which interviewed 70 senior executives from across the payments industry. They gave a unique insider's view into how innovation is driving change in payments globally.
The results were clear: collaboration is the lynchpin when building an environment for innovation to flourish.
Better together?
The Jury found that almost half (44%) of the senior payments executives interviewed think that partnering with startups is best way for established payment firms to innovate, because it can be a win-win scenario.
Traditional institutions are aware of the need to compete with new market entrants who in many cases are able to offer customers a faster, more adaptable service. But generating new ideas can take a long time in some of the bigger institutions that are encumbered with bureaucracy. Despite the disruption that the nimbler startups are causing, they needn't be seen as threat.
For an established provider, they have the benefit of accessing modernized systems and agile working practices, which is conducive to generating new ideas, without having to embark on the lengthy process of overhauling legacy systems. In smaller companies, partnering with a larger company can help them achieve scale of operations, but can also generate brand value by partnering with a trusted provider.
Keep your clients close
According to the Jury, providers working together is a recipe for success when it comes to fostering new ideas, but working hand in hand with clients is increasingly becoming the norm too.
APIs are already playing a leading role in the building block economy, and the payments sector is no different. Almost all (95%) of the Jurors thought that that APIs will play a role in the payments market going forwards, while 73% foresee them having 'a major role'. It could be argued that APIs are helping the payments sector lose its reputation for being opaque as clients are able to integrate services and functionality easily.
In Europe, the Payments Service Directive 2 (PSD2) hopes to encourage competition and innovation in the European payments industry through collaboration. Its rules on open APIs will unlock the payments industry further, increasing transparency. As a result, we can expect to see better working relationships between payment providers and their clients, but also a rise in new ideas and ways of working, which collaboration can bring.
Climate for change
It's fair to say that regulators across the world are recognizing the need to accommodate innovation in financial services. However, even though there may be good intentions, 40% of the Jury believe that regulation is a burden on innovation.
One reason that financial regulation to promote innovation has fallen short to date, could be because regulators have a duty to represent every player in the market. While one set of rules may work for the traditional institutions, it may hinder a smaller organization that needs agility.
When it comes to how innovation should be encouraged, 57% of the Jury believe that the market should be left to develop solutions, whereas 36% believe that central agencies should ensure innovation is achieved.
It goes without saying, change in the payments industry is inevitable. Ultimately though, it's clear that collaboration between all players in the payments market is the key to fostering an environment where innovation can flourish.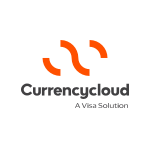 By:
Currencycloud
We're re-imagining the way money flows to create a better tomorrow for all.