A third-party payment provider can help facilitate your operations and enable global growth — but how do you know if you've put your trust in the right hands? We've laid out five essential things to consider when picking a payments provider to service your unique needs.
1. Coverage
Coverage is one of the most important things to consider when choosing between payment providers. What forms of payment are your customers currently using? What types of currency? Where in the world are they located? Different payment providers may specialize in only one geographical area, have fluidity in a few currencies or only cover a single form of payment, like credit cards. Make sure that the provider you choose checks all the boxes you need — if you'd like to make cross-border payments, for example, look for a provider that has currency coverage in the regions you do business and can provide different payment routes.
2. Compliance
In the payments sphere, compliance can refer to a couple different features: compliance with state and federal financial regulations and compliance in terms of client verification. A good payment provider will build both types of compliance into their user platform and integration efforts. But if your business doesn't specialize in payments, it can be difficult to understand the nuances of how compliance measures differ by state or country, or to grasp the full benefit of automated customer compliance checks.
Compliance as it relates to payments is of greater concern when making international payments. Does your payment provider understand the requirements of different countries and currencies, follow the correct payment protocol and prompt users for the correct information needed to ensure that payments are executed seamlessly and effectively? Local payment providers may only be compliant with the regulations of the small geographic zones in which they operate, whereas international payment providers must adeptly navigate global financial regulations in order to be compliant and thus beneficial partners.
With regard to customer compliance, payment providers have a responsibility to ensure that all their users are secure and legitimate. The best payment providers take that responsibility seriously — integrating APIs that check the validity of funds being transferred via their channels without disrupting the payments workflow of their clients or complicating the platform interface. Doing so provides clients another level of protection against fraud by preventing them from engaging in transactions with individuals who are flagged on government databases or sanctions lists.
3. Licenses
Checking a payment provider's licenses is another way to ensure that they're a good match for your business. In order to collect and move money on behalf of their clients, payment providers must hold the necessary money transmitter licenses. These licenses are often expensive and vary from state to state, so it's important to check that the provider you're interested in is operational in the states and countries where your customers and suppliers typically reside.
4. Ease of integration
For any new software, integration is always an inconvenience. Successful software platforms provide value that eclipses this initial integration and learning curve, making them well worth the initial time and money spent. Although embedding a full payment platform into your current system can take a few months (whereas embedding a single API can take as little as a few days), the payoff for traversing this hurdle is the time and money you'll save by accomplishing frictionless payments in the future. When considering a payment provider, it's important to weigh the long-term benefits of integration to determine whether the short-term inconvenience is justified. After integration, top-tier providers will often offer automatic system updates and user-interface improvements, so the initial integration efforts don't need to be duplicated in order to continue offering clients innovative payment options.
5. Customer expectations
In order to choose the right payments provider, it's important to understand what types of customers you currently have and how they're used to conducting digital payments. In the digital age, we all have high expectations with regard to the ease and efficiency of online payments. Most customers are used to a certain level of automation — for example, we expect our payment information to be securely saved so future transactions require less manual input and are efficient. This is especially important as more customers vacillate between laptops and smartphones, since data input can be a nuisance (and more often flawed) when typing on a mobile keyboard.
Increased automation also means that you can reduce the operational burden on your end of the transaction (no more manual file transfers or manual processing requirements) so you can leverage the talents of your staff in more productive ways.
Conclusion
A third-party payments provider should reduce the friction in your financial transactions and ultimately increase the efficiency and ease of your business operations. By ensuring that your chosen payment provider offers superlative coverage, compliance, licenses, integration and automation options, you can improve digital payments for your company and the customers you serve.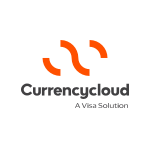 By:
Currencycloud
We're re-imagining the way money flows to create a better tomorrow for all.