Our CEO, Mike Laven, recently joined PYMNTS.com CEO and columnist Karen Webster to highlight how Fintechs are helping banks pursue a much-needed digital transformation when it comes to global payments. Here are some key points from their discussion:
Banks are feeling the pressure on all fronts
From retail customers fueling demand for Venmo-like services to businesses expanding overseas needing trackable multi-currency payment processing, banks everywhere are being put on notice to adopt faster, digital payment capabilities.
More money, more problems
But while banks are looking to respond to a new, digital economy and capitalize on a bubbling cross-border payments market, they are faced with a slew of problems with no quick answers. Central to these problems are old, inefficient systems that are bringing up the cost of innovation.
"The reason things are expensive in the bank is not because banks are full of bad people who want to charge a lot of money. It's because they have historical, inefficient systems that were priced when there was less demand and cost consciousness in the marketplace," Laven explained.
What's a bank to do?
Laven noted that making payments faster and less expensive would require banks to change their core banking infrastructure – something that even big banks are not equipped to do.
And so some banks do nothing at all given the high cost and complexity of cross-border regulations, security and data management requirements.
While other banks look to innovate in a way that is both efficient and maximizes revenue, partnering with Fintechs like Currencycloud to add on digital services and make their existing systems go faster, says Laven.
The value add for banks is that we is able to maintain the same level of compliance and security that a bank has now, while providing much faster services and lower costs that meet the growing needs of its business customers.
"Our discussion with a bank is not about the bank making more money — it's not even about the bank reducing its costs, though those are certainly always important. It's all about the bank providing a better deal and ease of use to its customers and maintaining those customer relationships over time," Laven said.
Click here to read the full article on how we are helping banks rise to the challenge of a growing global payments marketplace.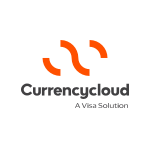 By:
Currencycloud
We're re-imagining the way money flows to create a better tomorrow for all.