Currencycloud, a Visa company, delivers a fully automated trading experience to brokerages through its easy to integrate APIs. Brokers benefit from the speed that automated processes bring to their trades, as well as being able to access GBP, USD, CAD (soon AUD and SGD) at competitive FX rates - in minutes.
with currencycloud, brokers can now:
Automate their processes: brokers get their client's funds into their trading account fast. Automation means no manual input introducing errors, so it's a faster process.
Know when funds have cleared: with Currencycloud API push notifications, brokers can action an upload to a client's trading account immediately. They know exactly when the funds have cleared from their client's account.
Access global markets, fast: brokers don't have to use costly and time consuming PSPs. Instead, they can now use Currencycloud's local payment network to collect their clients' funds in GBP, USD, CAD (soon AUD and SGD) and pay them out using Currencycloud's local real time payment network. They are longer exposed to charge backs.
Put an end to SWIFT payment costs: brokers no longer need to pay SWIFT charges, and their global clients get to place their trades in just a few hours.
Trades: don't delay them, automate them
Every broker wants to get the funds their client has sent to their trading account ASAP. The best way to do this is to automate the process so that no one touches the process and slows it down by introducing errors.
For example, if a broker uses our APIs to automate the process they have complete transparency of the entire trade:
Customer Joe Smith in the UK sends £2000 to his broker in Australia via the broker's local GBP collection account;

Currencycloud collects the funds;

The broker in Australia receives a push notification via API saying the broker has received £2000 from Joe Smith;

Thanks to automation, the broker understands that they can action an upload to Joe Smith's trading account immediately because they have cleared funds from Joe Smith.
This transparency and speed is important because customers usually fund when they want to trade. Thanks to the automated and speedy upload of funds into Joe Smith's trading account, the Australian broker can complete its reconciliation process, confident that the funds have cleared.
Automation solves a number of problems:
The almost instant API push notification lets the broker know he can upload and reconcile client funds;

No one touches the transaction, so errors are unlikely;

The almost instant upload of funds means the client can put their trade on;

There's more trade volume because trades are faster.
A look at the manual alternative
An Australian-based broker receiving a local payment made by Joe Smith in the UK with no automation, no API push notification, would take many hours.
Joe Smith sends his funds via SWIFT (incurring a significant cost);

An entire business day goes by before the broker receives Joe Smith's funds;

The brokerage does a line by line fund check on excel to check for the payment;

After the checking, the broker uploads funds to Joe Smith's account;

There has been a 24 hour gap between when Joe Smith wanted to carry out the trade to when the funds are accessible to trade. In a fast-moving market this slower-than-glacial pace can cost brokers business, clients and funds.
Thankfully it's easier than you think to integrate Currencycloud's API into your trading platform and take advantage of the benefits of automating the payment, collection and uploading of your clients' transaction. Talk to an expert today and liberate your trades.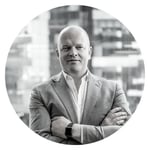 By:
Nick Briscoe
Nick joined Currencycloud in January 2022 and brings with him more than a decade of experience in financial services, holding a variety of senior roles leading revenue, technology and operational teams. Formerly the Australian MD of Finalto, the market leaders in next-generation multi-channel trading software, systems and liquidity services, Nick also led teams for non-bank prime brokerage Invast Global. As the Country Manager for Australia, he works with the wider APAC team to build out the infrastructure required to service new and existing customers in Australia and across the region, while also building the on-the-ground team to service banks, brokerages and Fintechs.