Darling, you gotta let me know
Should I stay or should I go?
If you say that you are mine,
I'll be there till the end of time,
So you gotta let me know,
Should I stay or should I go?
Should I stay or should I go now?
Should I stay or should I go now?
If I go there will be trouble,
And if I stay it will be double,
So come on and let me know,
Should I stay or should I go?
The Clash in their punk wisdom got it right over thirty years ago. For anyone who needs a refresher, here they are at Shea Stadium in New York.
It's the elephant in the room. We cannot underestimate the uncertainty. No matter which way it goes, fear of the unknown and the risks associated with a Brexit make it a rocky environment.
I look at it as a 'head,' and 'heart,' issue. On the head side — it's a no brainer. Our business, like the financial and technology sector, benefits from harmonized European regulation, the ability to license in one state and passport to others is significant. We benefit greatly from the free flow of technical talent between EU countries. We have employees in London from at least a half-a-dozen continental countries. London's position as a global and financial hub is a major draw for digital and tech-focused talent. Especially in foreign exchange, London is the unchallenged global center of operational and strategic expertise. Anything that threatens these poses a potential threat to the vibrancy of the London Fintech scene and has the potential to make developing the business of Currencycloud and our customers more difficult.
Here's the 'heart' part – London's advantageous time zone, strong financial history and FX expertise aren't going to disappear overnight. Somewhere else in Europe being a global financial capital. Seriously? It took decades to develop the infrastructure of firms, services, lawyers, insurers, intermediaries, and myriads of financial niches and massive personnel base that makes London special. Talk to European tech entrepreneurs and they are concerned about being cut off from London's resources. As a Silicon Valley guy – each time I hear about another location saying – we're going to replicate the Valley – I say nice try. Will it get more difficult—of course. But with contingency plans in place we'll avoid the doomsday scenarios.
Last week, I was at a financial conference in Switzerland with mainly continental Fintech companies. When I brought up Brexit — it is the elephant in the room after all — what was really surprising was how important British integration was to all the continental Fintech companies. They need unimpeded access to the UK market, talent pool, service industries, and capital base. The biggest arguments against Brexit came from the Continent.
To me the greatest threat is uncertainty in the macro-economic environment. Uncertainty has multiple dimensions. Capital purchases and major system decisions are often deferred while businesses and institutions wait for 'things to sort out'. Most importantly for the Fintech start-up community macro-economic uncertainty often has the immediate effect of slowing down investment decisions and depressing private valuations as investors 'wait and see'. If it's 'leave,' will Continental mandarins exact retribution while the unchained British dance in the streets, or will cooler heads prevail?
So back to the question, 'So come on and let me know, should I stay or should I go?'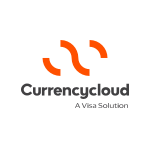 By:
Currencycloud
We're re-imagining the way money flows to create a better tomorrow for all.