Prior to the New Year, we were left with a buzzword that holds broader implications for banks: artificial intelligence (AI). Amidst holiday shopping, Amazon elevated AI awareness among retailers, technology and B2B payment companies with Amazon Go. Early and experimental moves to eliminate the check-out process within grocery stores underscored a major shift occurring in the world of finance – one focused on making the payment process frictionless.
Another step closer to making frictionless payments a reality
B2B payment companies – ranging from challenger banks to FX firms – have been increasingly relying on more agile and technically advanced Fintech solutions to streamline the payment process while improving efficiencies and customer experience.
However, these institutions are not necessarily leaping towards AI to remove the barriers around global payments. Banks in particular are closely monitoring and pragmatically exploring AI capabilities. As we saw with blockchain proof of concept applications, there is much more experimenting that payment companies intend to do with this latest technology before fitting it within their payments ecosystem.
While we are years away from having AI applications in mainstream finance, collaboration with Fintechs will allow banks to achieve these futuristic and aspirational goals faster.
Banks home-in on Fintech collaboration
From real-world AI functionally on the horizon to Davos and more immediate trends shaping payments in 2017, we'll continue to see greater evidence of banks and other financial institutions leveraging FinTech solutions and partners as best practice. Not only to remain competitive in a global economy, but more so to navigate the ever-changing regulatory waters.
Interestingly, the Global Blockchain Business Council (GBBC), created by blockchain technology company Bitfury Group and international law-firm Covington, will launch at this year's World Economic Forum in Davos. Blockchain concepts have been around for nearly a decade, and this unveiling marks its first international council. While it may be another decade before we see the same for AI, one thing is for certain – global regulators and financial institutions, large and small, will increasingly embrace Fintech to remain relevant.
Nabeel Siddiqui was Vice President of North America for Currencycloud. He has more than 18 years of international payments, FX trading and FX broker/dealer experience. Prior to joining Currencycloud, he was a founding member at AscendantFX Capital Inc., an FX brokerage firm specializing in B2B international FX payments and receivables. Mr. Siddiqui also co-founded two financial services companies and has led the growth in FX practices within established institutions including RBC Capital Markets, Custom House Global FX and Thomas Cook.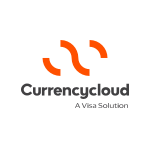 By:
Currencycloud
We're re-imagining the way money flows to create a better tomorrow for all.