Payment Engine Two is transforming the business landscape by offering flexible workflows that meet the unique requirements of your business. We have made improvements to security, scalability and increased capabilities to send payments, make faster currency conversions and give you access to new features as they're being developed. We've pulled together everything you need to know about APIV2 so you can upgrade seamlessly in no time.
Start customizing your payment solutions.
Currencycloud's APIV2 is designed for businesses that want to make frequent payments. By accessing our Payment Engine via our API, you can automate your end-to-end payment processes and rapidly deliver tailor-made solutions for your customers. Our API is built by developers for developers making it straightforward to integrate with our systems. We've also designed our documentation so it's easy-to-use. Our API calls and live responses are grouped into feature sets in the Developer Center. Why Currencycloud?
Fast and reliable payments to 212 countries
Local Payout to 30 countries.
34 currencies and growing
Real-time wholesale rates
Over 150 clients
We've processed $15bn to date
Why you should upgrade your overseas payments:
Faster payments
Higher volume trades per minute
Scalability
Enhanced user experience
Access Cash Manager functionality
INR, CNY, KES & HRK only available on Payment Engine Two (coming soon)
Simpler pricing model
Welcome to our enhanced Payment Engine.
APIV2 allows you to easily:
Subscribe to status notifications through webhooks and save your server's processing time in polling for updates
Convert 34 currencies and see exactly what it will cost you
Send money to over 212 countries where 95% of payments arrive within 24 hours
Reduce development time by easily testing code and compliancy via our SDK's (available at Github.com/currencycloud)
Access our interactive developer center connect.currencycloud.com
Test the API via our Sandbox environment
Build sophisticated features and services for your customers with our RESTful API
Have complete ownership of the user experience
Gain a transparent view of:
Real-time multi-currency balances and your transaction history thanks to our new Cash Manager feature
Dynamic data that provides a list of available currencies and the dates when certain currencies cannot be converted
The sender of funds. Payer data required for compliance purposes is automatically pulled from account, sub-account and contact stored data
More control so you can:
Specify the client rate at conversion
Add a multi-level authorization for unprocessed payments (coming soon)
Delete an unprocessed payment and beneficiary
Improved security and performance that:
Authenticates by locking down to your IP address
Provides more information on error reporting
We know this brave new world of tech isn't perfect, so rest assured we'll be supporting you every step of the way to ensure your upgrade goes as smoothly as possible. If you have any issues during the migration period, you and your developers can access our online support, or contact us by phone on our customer support number.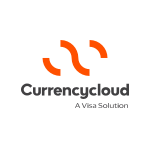 By:
Currencycloud
We're re-imagining the way money flows to create a better tomorrow for all.