Alternative lending companies are differentiating their offerings by building ancillary services like payments and conversions into their platforms, in turn empowering them to compete in niche markets where banks are too often lacking. As eMerchants opt for innovative lending technology (LendTech) platforms to fuel growth in the highly competitive world of eCommerce, the market for alternative lending, invoice financing, and cash advances to small and medium sized businesses (SMBs) is surging.
eCommerce Merchants — or eMerchants — are businesses that operate primarily online with few, if any, brick & mortar stores. They use some of the biggest names in tech and eCommerce such as Amazon, Stripe, PayPal, and Shopify to reach customers all over the world. One of the key issues eMerchants face is that many global eCommerce platforms payback merchants infrequently and are limited to payouts in the local currency. This means that eCommerce business needs multiple local currency accounts in order to receive payments from their customers abroad. eMerchants also require short term cash infusion to buy more product and drive growth.
Additionally, with 84% of B2B eCommerce sales residing in non-western countries, most North American eMerchants are going international to procure products and manufacturing. As they continue to source products overseas, their need for optimized cross-border payments and FX capabilities is becoming increasingly important. This trend is reinforced by an increased demand among consumers for international products, with 57% of eCommerce consumers around the world purchasing from international retailers over domestic.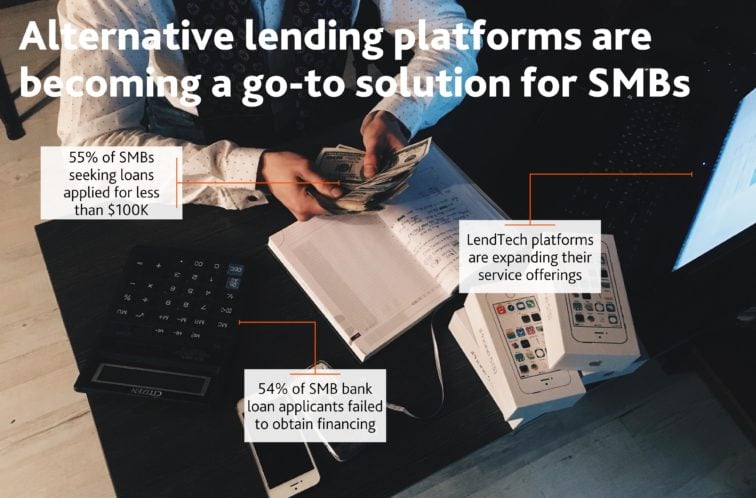 eCommerce contenders need innovative partners that understand their business
eCommerce & SMBs have historically been underserved by traditional financial institutions due to an insufficient understanding of eCommerce cash flow, forecasting, and business models. According to the Federal Reserve in 2017 55% of applicant SMB firms were seeking less than $100k, three quarters sought less than $250k. Moreover, only 46% of applicants were able to obtain financing in 2017, leaving 54% of the market out to dry.
Alternative lending tech companies are stepping up to bridge the gap with newly developed proprietary risk models that account for historical cash flows, online ratings, as well as analytics from Amazon, Stripe, PayPal, and Shopify in order to assess borrower risk.
"The eCommerce industry is disrupting the way consumers and companies do business and its merchants demand a lot of capital to support its growth. We've noticed traditional lenders use outdated credit models for risk assessment and have an inefficient process to underwrite and deploy capital to online merchants. At SellersFunding we leverage our expertise in using data driven analytics to incorporate a forward looking model to evaluate and support our borrowers' ability to grow and succeed."

—Ricardo Pero, CoFounder and CEO of alternative lending platform SellersFunding
Alternative lenders don't stop at providing the essential financing needs, they are expanding their offerings to include a wider range of products and services — advising SMB's how to manage short term cash flow, providing capabilities to pay & collect funds globally, managing risk, and driving growth through digital advertising. It's an extremely robust model where the alternative lenders are true partners of the SMB.
The vacuum left in the cross-border payments and FX space
Exacerbating these issues, the departure of WorldFirst from the US market has left a void in the FX, payments, and collections space for eCommerce businesses. Where WorldFirst was once powering many of the US eCommerce sellers — now, alternative lending firms are stepping in and providing the same services by integrating with third-party fintech providers. Adding integrated payments and FX functionality to their lending platforms acts as a strong differentiator and helps to position them as an alternative global banking platform built for eCommerce.
Modular, cloud-based payments technology is the way of the future, and the fintech companies that don't embrace this new payments era will quickly fizzle out.
Our new guide, "Why the future of payments is modular and cloud-based" will tell you everything you need to know about the latest innovations in the payments world.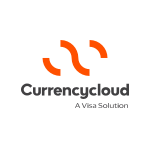 By:
Currencycloud
We're re-imagining the way money flows to create a better tomorrow for all.