Post-Brexit, FX brokers are losing business and money because they're not permitted to service EU-based clients. Worse, when they want to expand to reach these markets, the cost and time it takes to seek regulation is a huge drain on their cash flow and work hours.
This is the situation regulated FX brokers find themselves in post-Brexit. UK-based brokers cannot service EU clients unless they have an appropriate form of EU coverage.
Even once they are permitted to operate in the EU, regulated FX brokers still need to pay to set up an EU-based office and staff.
To say it's a headache is an understatement.
Then there's the US. The licensing process for this vast market takes years, with a licence required for each state - this consumes vast amounts of time and a substantial amount of capital, a challenge for even the largest of FX brokers.
It's no surprise that 99% of the UK's regulated FX brokers don't have a licence to operate with potentially lucrative US-based clients.
This is all about to change.
Regulated FX brokers no longer have to devote a substantial amount of capital expenditure to acquire their own license to operate within the EU. They no longer have to endure the 12 months+ wait that goes with it. They can now use Currencycloud to access new jurisdictions and reach untapped markets in the UK, EU, the US and Canada, and keep ahead of their competitors.
Currencycloud is regulated in the UK, EU, the US and Canada. This means FX brokers of all sizes who are regulated in the UK can leverage Currencycloud to onboard customers in these regions, and get to market, fast.
Open new doors to new markets
Currencycloud's regulatory license(s) can open previously shut doors for brokerages. The ones that closed after Brexit, that made it much harder to access the EU market, and the ones that always seem closed in the US, where it takes years and substantial capital to get that licence in every state.
By leveraging Currencycloud's access to the EU, UK and US, FX brokers can now:
Serve their private and corporate clients whether they are based in Paris or Pittsburgh.
Launch a new product or enter a new market quickly and easily.
Get the most out of their introducer networks. So, once a US client is sent through to a UK or EU-based broker, they can service them without having to introduce them elsewhere. Which means more revenue for brokers.
Get new untapped revenue.
Access Currencycloud's service, and keep their own identity and brand while they access new customers in the jurisdictions of their choice.
The regulated broker industry can now access previously untapped markets with Currencycloud's new service. Many regulated UK-based FX brokerages are already using it to attract new business and earn more revenue in new jurisdictions. Contact Jake Gosheron or Stan Gregor to discover how this service can help you.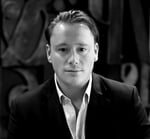 By:
Jake Gosheron
With over 5 years of business development experience in Fintech and FX, Jake has extensive knowledge of the complex challenges of cross-border payments. Having previously worked for XE.com and Freemarket, Jake is well placed to understand the requirements of brokerage businesses and help them with strategic solutions to improve their services to clients.