Currencycloud, the B2B international payments engine powering countless payment and technology firms, today published a resource outlining key trends shaping expectations of how money moves around the world, and the technology and infrastructure required to support this change.
Benefiting businesses who wish to scale and compete on an international stage, the report, "The Power of Payments in Today's Digital Economy," analyzes how the "Uber economy" impacts the B2B market, and how the increase in cross-border trade strains traditional payment infrastructure typically underpinning the global movement of money. Payments need to be fast. Speed and the need for a seamless process suddenly come into sharp focus, and foreign exchange fluctuation and risk come into play.
Despite the market trends causing shifts in business and payment models, recent research from Currencycloud found many US companies lag behind UK counterparts in their use of technology for international payments. Nearly half (47% of US businesses) still rely on paper checks for international money transfer, with the majority reporting that they are, "unaware of more efficient solutions". In a fast paced, global commercial environment, it is alarming to see continued reliance on a method that adds unnecessary lag time to a transaction and delays subsequent business opportunity. Checks are also expensive. There are overhead costs involved to secure, mail, receive and process checks, let alone the possibility of checks needing to be reissued should they not get cashed on time.
"We are in a position to influence a fundamental re-shaping of the financial services sector as banks, payment processors, retailers and FinTech providers adjust to accommodate the digital economy," said Todd Latham, CMO, Currencycloud. "With a global shift toward more high volume, low value transactions, traditional payment infrastructure struggles to keep pace and adapt to accommodate future market changes. This presents an enormous opportunity for FinTech, to fill the 'solution gap', with seamless services founded on speed, ease of use and transparency."
About Currencycloud
Launched in London, Currencycloud is driving the transformation of the payments landscape to make international business and new markets accessible to everyone. With its developer friendly Payment Engine, businesses can build and automate their products, benefiting from real time wholesale rates and a fast, secure payment network. Everything is delivered by its next generation API.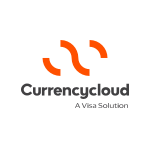 By:
Currencycloud
We're re-imagining the way money flows to create a better tomorrow for all.