The simplicity and prevalence of internet connectivity means that virtually any business or individual anywhere in the world can buy or sell online. Technological advances continue to help grow and mature the online marketplace, enabling new business models where goods and services are now delivered using a hybrid online/offline model. The latter is increasingly invisible to users so that all they see is a seamless online interface followed by goods and services delivered in response to their click or swipe i.e. on-demand.
What is the on-demand economy?
Convenience has become one of the most important factors in consumer purchasing decisions, almost to the exclusion of everything else – including price. This desire for instant fulfilment is perhaps best explained by Ev Williams, co-founder of Twitter:
"The internet makes human desires more easily attainable. In other words, it offers convenience. Convenience on the internet is basically achieved by two things: speed, and cognitive ease. If you study what the really big things on the internet are, you realize they are masters at making things fast and not making people think."
There is no universally accepted definition of the on-demand economy however it can be described as the economic activity created by technology companies that fulfil consumer demand via the immediate provision of goods and services.
The on-demand business model differs greatly from traditional commercial practices in a few key ways. Allowing for individual business variations, mobile technology and connectivity are crucial elements for some of the most successful and innovative on-demand companies. Seamless payment via a pre-registered credit or debit card is another key element and one that is rapidly growing, demonstrating that consumers are becoming more accustomed to this payment process.
The car booking service Uber connects drivers and passengers via smartphone apps in a number of cities across the world. Instead of belonging to a pool of dedicated, full-time employees, as would be the case with a traditional taxi firm, Uber drivers accept fares as and when suits them; the workforce scales automatically according to customer demand. The entire process, from booking to payment, is completed in the Uber mobile app.
A key challenge – the impact on payments
Key to the success of the on-demand economy is ensuring that payment is collected and processed quickly and easily for all parties (users, suppliers and aggregators like Uber). The Fintech industry has played a crucial role in helping on-demand businesses grow, by offering more efficient and cost-effective alternatives to established financial infrastructures. A range of flexible APIs allow on-demand businesses to integrate payment processing directly into their apps, streamlining payments and improving the user's experience through increased speed, transparency and security.
The fact that on-demand businesses are impacting even "back office" operations such as payments, highlights the struggle of traditional financial infrastructure to keep pace with change and demand in this area. This gap between need and supply is further emphasized by the rapid growth of Fintech solutions over the past few years.
We mentioned that smartphone apps are central to the business model of many on-demand companies. As such they need access to financial systems that can process high volume, low value transactions in real time, quickly, efficiently and with minimal latency to maintain the appearance of completing instantaneously. Because everything happens so quickly, the payment is almost invisible to the user unless something goes wrong; if the payment system fails for any reason, so too does the whole service.
Partnering with traditional payment structures (via their banks) to solve this challenge an on-demand business stands to lose several competitive advantages. Legacy infrastructure is considerably less flexible for instance, increasing the time to process transactions and preventing the start-up from 'pivoting' to accommodate changes in the marketplace. Similarly, the high volume, low value nature of most on-demand business transactions is at odds with the banks' preference for high value, low volume payments creating an awkward business fit.
Fintech fits neatly into the solution gap, grounded in similar principles of speed, ease of use, security and transparency. It also provides the added bonus of outsourcing regulatory and compliance burdens.
The payment landscape continues to change
The on-demand economy has changed the way that consumers make purchases; they no longer care how a payment is processed, merely that their order will be fulfilled quickly. That said, the payment industry is being forced to become more transparent in terms of operations; the openness of Fintech providers has caused a cultural shift towards transparency, whilst new PSD2 regulation obligates all parties to be open about transaction fees.
Despite its relative value, the on-demand economy is still young, with high profile failures providing lessons for those businesses that survive rapid growth and transformation. Yet while newer start-ups face a number of legal and regulatory challenges, the technology and customer demand already exist for the services on offer. Once disputes have been settled, there will be little standing in the way of continued expansion of the on-demand economy.
Over time incumbent banks will almost certainly find themselves relegated to a tertiary role, providing the underlying infrastructure for investment and deposits, whilst Fintech and third parties like PayPal compete to provide the payment processing facilities required by on-demand business. The banking industry will need to adapt to these new models and build partnerships with on-demand providers and FinTech players who can provide the speed of transaction required – or risk losing access to the additional revenue earning opportunities.
According to PricewaterhouseCoopers the global sharing economy is worth $15bn per year, and is projected to soar to $335bn in 10 years. The UK sector is set to grow from £500m to £9bn over the next decade, a 1,700% increase. And although on-demand businesses have the ideology and framework to scale with this increased demand, they also need technology that can cope with growth and change.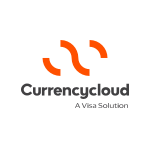 By:
Currencycloud
We're re-imagining the way money flows to create a better tomorrow for all.